Transactions
Our corporate finance solutions are tailored to our clients' strategic goals and delivered based on in depth expertise across a wide range of sectors globally. We have a strong track record, participating in 187 transactions and raising C$19.5 Billion on behalf of our clients in Q3/20211.2.

US$631m
TECHNOLOGY
EQUITY CAPITAL MARKETS
US

£387m
Co-Lead Manager and Joint Bookrunner (Convertible Bond Issue and Delta Placing)
AEROSPACE & DEFENCE
EQUITY CAPITAL MARKETS
CORPORATE BROKING
UK
View transaction detail

US$697m
May 2021
Procore Technologies Inc.
TECHNOLOGY
EQUITY CAPITAL MARKETS
US
View transaction detail

US$29m
May 2021
Ascend Wellness Holdings
Sole Lead Bookrunner (IPO)
CANNABIS
HEALTHCARE
EQUITY CAPITAL MARKETS
US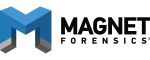 C$115m
April 2021
Magnet Forensics
TECHNOLOGY
EQUITY CAPITAL MARKETS
CANADA

US$516m
April 2021
Privia Health Group
HEALTHCARE
EQUITY CAPITAL MARKETS
US

US$175m
TECHNOLOGY
EQUITY CAPITAL MARKETS
US
View transaction detail

US$1b
TECHNOLOGY
EQUITY CAPITAL MARKETS
US
View transaction detail

US$151m
April 2021
Akoya Biosciences, Inc
HEALTHCARE
EQUITY CAPITAL MARKETS
US
View transaction detail

£35m
Joint Bookrunner and Joint Broker (Fundraise)
FINANCIALS
CORPORATE BROKING
EQUITY CAPITAL MARKETS
UK
View transaction detail

US$101m
Joint Bookrunner (Follow-On)
HEALTHCARE
EQUITY CAPITAL MARKETS
US
View transaction detail

C$13m
CONSUMER AND RETAIL
HEALTHCARE
EQUITY CAPITAL MARKETS
CANADA