Socially Responsible Investing: Debunking the Myths
Socially Responsible Investing: Debunking the Myths
11 September 2020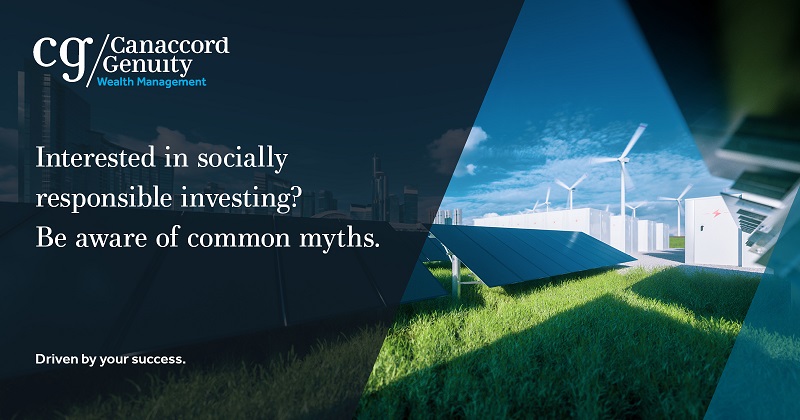 With growing unrest due to economic, social andenvironmental concerns, a movement towards "moralcapitalism" has emerged. Prior to the pandemic, theBusiness Roundtable, a consortium of CEOs from 181of the largest corporations, declared a shift in corporateattitude and a new social consciousness in servingall stakeholders including employees, communities and
the environment.
Find this information useful? Share it with others...
The information in this portion of the web site is intended for use by persons resident in Canada only. Canaccord Genuity Wealth Management is a division of Canaccord Genuity Corp., Member - Canadian Investor Protection Fund and the Investment Industry Regulatory Organization of Canada. Independent Wealth Management advisors are registered with IIROC through Canaccord Genuity Corp. and operate as agents of Canaccord Genuity Corp.