Neil Gregory
Neil is the co-founding partner of Gregory Wei Mutch Wealth Counsel, a full service wealth management team focused on providing pro-active and timely solutions to high net worth families and professionals. Over the past 20 years, Neil has focused his attention on the importance of creating a solid foundation of shared values, integrity, and fostering strong personal relationships with our clients. He takes great pride in helping clients define what is important to them and to help them achieve their goals through a conservative valued-oriented investment style that is both consistent and measurable.
Neil earned his Bachelor of Commerce degree from the University of Calgary in 1998 and shortly after attained his Chartered Financial Analyst (CFA) charter holder in 2001. Equally important to Neil is his impact on several children and social welfare causes. As a Director on the Woods Homes Foundation board of directors for 15 years, Neil was integral in raising awareness and funds (millions of dollars) for children's mental health programs. In 2010 he saw an opportunity to support kids further through his involvement as a Director of Missing Children Society of Canada (MCSC). MCSC was just launching a new initiative to leverage technology in ways that were not currently in use to both help find and prevent children from going missing. Lessons learned from experiences at Woods Homes showed that early prevention and intervention in children mental health and safety could have a profound positive impact for children later in life. In 2016 Neil transitioned his volunteer focus solely with MCSC.
Neil is the father of 2 children, both of which are currently attending the University of Calgary. After getting divorced, Neil met the love of his life, Jill, in the fall of 2013 and they were married in 2018. Neil is enjoying the joys and tribulations of teenage parenting again.
Contact:
https://gwmwealthcounsel.com
ngregory@cgf.com
403.699.3120
866.699.3123 (Toll Free Canada)

CFA, FEA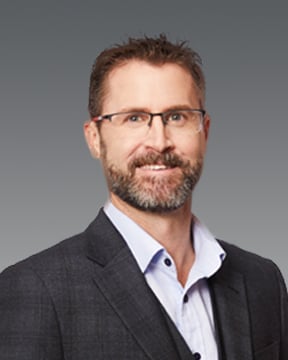 The information in this portion of the web site is intended for use by persons resident in Canada only. Canaccord Genuity Wealth Management is a division of Canaccord Genuity Corp., Member - Canadian Investor Protection Fund and the Investment Industry Regulatory Organization of Canada. Independent Wealth Management advisors are registered with IIROC through Canaccord Genuity Corp. and operate as agents of Canaccord Genuity Corp.