Thane Stenner
Thane Stenner is based in Vancouver, British Columbia, Canada, and is a Director, Wealth Management, Senior Vice President, Portfolio Manager, and Investment Advisor of Stenner Wealth Partners+ at Canaccord Genuity Wealth Management Canada and Canaccord Genuity Wealth Management USA. He has spent more than three decades understanding and managing the unique financial complexities facing wealthy investors, family offices, and institutional fiduciaries in North America. He is cross border licensed with FINRA in the USA and with IIROC in Canada.
Throughout his career, he and his team have achieved numerous national and international awards and recognition for their work as Wealth Advisors serving ultra-high net worth clients, family offices, and institutional fiduciaries, including being named to Barron's 2020 and 2019 Top 50 Institutional Consultants in North America (highest #1 ranking California-based team), Wealth Professional's 2017 Top 50 Advisors in Canada (ranked #2) and Wealth Professional's 2017 Top 50 Hot List. In 2016, he was also a finalist for Wealth Professional's Blackrock Award for Portfolio/Discretionary Manager of the Year.
Thane is also the Founding Member, Chairman Emeritus and former Managing Director of TIGER 21 Canada. TIGER 21 is an exclusive North American peer to peer network of high net worth investors with approximately 850 members who collectively manage in excess of $90B USD in assets. Thane was previously a TIGER 21 Global Advisory Board Member.
Contact:
swp@cgf.com
1.833.783.6637
1.833.783.6637 (Toll Free Canada)
1.833.783.6637 (Toll Free US)
https://www.linkedin.com/in/thane-stenner/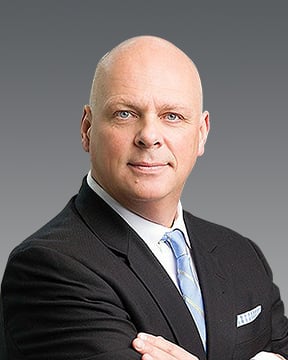 The information in this portion of the web site is intended for use by persons resident in Canada only. Canaccord Genuity Wealth Management is a division of Canaccord Genuity Corp., Member - Canadian Investor Protection Fund and the Investment Industry Regulatory Organization of Canada. Independent Wealth Management advisors are registered with IIROC through Canaccord Genuity Corp. and operate as agents of Canaccord Genuity Corp.