Thane Stenner CIM®, FCSI®, PFP®
Thane Stenner CIM®, FCSI®, PFP®
Thane Stenner is based in Vancouver, British Columbia, Canada, and is a Senior Portfolio Manager and Senior Wealth Advisor of Stenner Wealth Partners+ at Canaccord Genuity Wealth Management Canada and Canaccord Genuity Wealth Management USA. He has spent more than three decades understanding and managing the unique financial complexities facing wealthy investors, family offices, and institutional fiduciaries in North America. He is cross border licensed with FINRA in the USA and with IIROC in Canada.
As a prior member of the Morgan Stanley/Graystone Consulting Advisory Board, he continually raises the bar for customized and strategic investment solutions. Throughout his career, he and his team have achieved numerous national and international awards and recognition for their work as Wealth Advisors serving ultra-high net worth entrepreneurs/families, C-Suite executives, family offices, and charitable organizations. He was the #6 nationally ranked Top Advisor in Canada and an Excellence Awardee in the ICM Asset Management Award for Advisor of the Year - Alternative Investments category by Wealth Professionals in 2022. Thane's team also received the 2022 Top National Philanthropic Wealth Advisor Team of the Year from Charitable Impact Foundation Awards for facilitating over 90 donations totaling over $80M for donors across Canada in 2021 alone. He was also featured in Exeleon Magazine's "Most Influential Leaders in Finance to Follow in 2022", The CIO Today's "Most High Impact Leaders Making A Difference in 2022" and in The Top 100 Magazine's "Top 100 in Finance in 2021. He was also the #2 nationally ranked Advisor in Canada by Wealth Professionals in 2017, Outstanding Wealth Management Practice by Wealth Professionals in 2014, and winner of the Five-Star Wealth Management Award in 2012.
Thane previously acted as a Managing Director, International Client Advisor, Institutional Consulting Director, and Alternative Investments Director at Morgan Stanley Wealth Management. Thane's team was the #1 ranked California-based team on the Barron's Top 50 Institutional Consultants Nationwide List in 2020, and #3 ranked California-based team in 2019. He is also the Founding Member, Chairman Emeritus and former Managing Director of TIGER 21 Canada. TIGER 21 is an exclusive North American peer to peer network of high net worth investors with approximately 1000+ members who collectively manage in excess of $100B USD in assets. Thane was previously a TIGER 21 Global Advisory Board Member.
Thane is a Fellow of the Canadian Securities Institute (FCSI®), the highest Canadian Securities Institute designation. He is also a Chartered Investment Manager (CIM®), the recognized standard for portfolio management, and has a Personal Financial Planner (PFP®) designation, a leading credential for comprehensive financial planning in Canada recognized by Canada's largest financial institutions and ensures that financial professionals have the knowledge and skills to address all aspects of a client's financial situation.
Stenner Wealth Partners+ is a high-touch in person/virtual Investment/Wealth Advisory team, growing its practice annually with only key 6-8 high quality new relationships with clients who have a net worth of at least $25M or have a minimum $10M CAD investment capital. It has 43 key client relationships across Canada and the US by design. Our clients range in net worth from $25M CAD to $2.5B.
Listen and watch Thane's podcast here
Contact:
https://www.stennerwealthpartners.com/
swp@cgf.com
1.833.783.6637
1.833.783.6637 (Toll Free Canada)
1.833.783.6637 (Toll Free US)
https://www.linkedin.com/in/thane-stenner/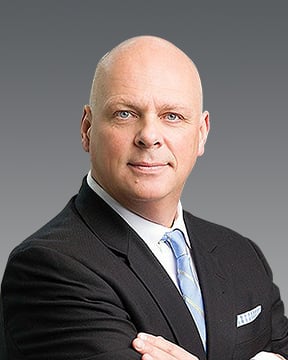 How can we help?
If you would like to find out more about Canaccord Genuity Wealth Management or any of our services, please get in touch.
The information in this portion of the web site is intended for use by persons resident in Canada only. Canaccord Genuity Wealth Management is a division of Canaccord Genuity Corp., Member - Canadian Investor Protection Fund and the Investment Industry Regulatory Organization of Canada. Independent Wealth Management advisors are registered with IIROC through Canaccord Genuity Corp. and operate as agents of Canaccord Genuity Corp.