Matthew Smith's Story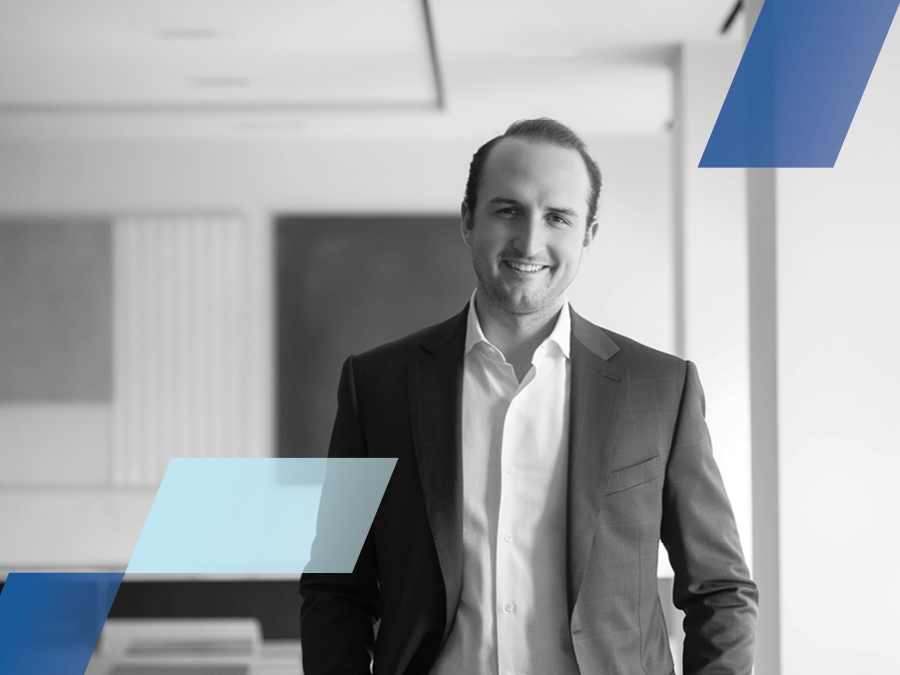 The best example of our values are the people who work here.
Watch. Listen. Learn.
"We have two eyes and two ears but only one mouth for a reason," says Matthew, smiling.
That always-ready-to-learn attitude is something he puts to use every day in his role with CG in Institutional Equity Sales, which demands analysis of global events and interpretation of how they affect financial considerations for portfolio managers and institutional traders.
"I've always loved the intersection of international affairs and economics," says Matthew, who grew up in Oakville, Ontario and studied Politics and Economics at Queen's University, then got his master's degree at Carleton University. "It's an ever-shifting landscape that demands constant learning and cutting through the noise every day. I need to study, understand, and then translate what's happening in the world. I have to know my client. And I have to know our product."
An independent-minded, hard-working team player, Matthew places a high priority on collaboration and coachability. "Never let anyone outwork you," he says, "and always be ready to learn. Be open to criticism and be coachable."
That's the kind of person who you want on your team. And that's who Matthew is.
When you know Matthew, you know our values.