Cannabis
As a leading advisor in the Cannabis sector, we work and grow alongside our clients in this evolving sector. Our professionals are thought leaders in the industry, helping our clients transform into dominant global players. Our independence and entrepreneurial focus is what sets us apart from peers. That is why our institutional and corporate clients see us as a preferred partner.
Our Cannabis transactions
See some of our recent transactions below:

US$280m
Pending Completion
Acreage Holdings, Inc.
View transaction detail

US$8.7m
Sole Bookrunner (Follow-On)
View transaction detail

October 2022
Fire & Flower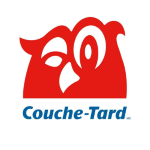 View transaction detail
Meet our Cannabis team
We believe in developing and nurturing long term client partnerships. Our Cannabis sector team is keen to explore new opportunities and can offer our clients access to global capital markets due to our expertise across multiple regions. That means we can offer our clients highly relevant services. Please get in touch if you'd like to find out more.
We have the independence and agility to offer clients sector-focused and idea-driven M&A Advisory, Equity Capital Markets, Debt Advisory and Restructuring and Financial Sponsors services.
We have extensive operations in Asia, Australia, Canada, the Middle-East, the UK & Europe and the US.
Discover our upcoming events around the world.
Our analysts have in-depth knowledge and offer unique, informed insights that clients can access through our research portal.
We provide access to global capital markets, connecting the right idea with the right client at the right time through our experienced team.
We have the contacts and expertise to help you find the right investors to speak to.
Enjoy key investment insights from Quest®, our innovative online platform or get help, advice and support directly from our research and sales teams.
Our dedicated team ensured that all of our business areas that were affected by MiFID II / MiFIR were prepared for the 3rd of January.
How can we help?
If you would like to find out more about Canaccord Genuity or any of our services, please get in touch.