Equity Capital Markets
From emerging entrepreneurs to established companies, we provide bespoke financing solutions to corporate and private equity clients around the world. We have leading ECM capabilities to help finance and find investors for your company.
Global presence
Our global presence helps us serve our international clients:
North America: We are the largest independent investment dealer in Canada, with practical experience in over 70 countries worldwide.
UK: We provide London Stock Exchange (LSE) sponsor services and are a leading Nominated Advisor to companies listed on the Alternative Investment Market (AIM).
Australia: We are the leading independent mid-market investment bank in Australia providing a full spectrum of services including Equity Capital Markets, M&A, Equity Research, Sales and Trading to companies listed on the Australian Stock Exchange (ASX).
We have got the contacts you need
We nurture long-term relationships with a global network of top-tier investors. Our Global Equities team gives us access to over 2,500 accounts across Asia, Australia, Canada, the UK & Europe and the US.
Working in partnership with you
We like to get to know your business and needs. This helps us to match and source the right pools of capital for each investment opportunity. And we also support the marketing and distribution of your company for public bids, IPOs and secondary capital-raisings.
Our Equity Capital Markets transactions
We have a strong transaction track record, raising over US$130 billion in the last five years on behalf of our clients.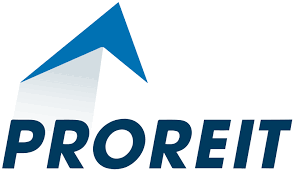 C$69m
October 2021
PRO Real Estate Investment Trust
View transaction detail
US$872m
September 2021
Vicarious Surgical Inc.
Financial/Capital Markets Advisor
View transaction detail

C$129m
Sole Bookrunner (Secondary Offering)
View transaction detail
We cover a wide range of sectors globally and have the agility to work with our colleagues worldwide to assess strategic opportunities.
We have extensive operations in Asia, Australia, Canada, the Middle-East, the UK & Europe and the US.
Discover our upcoming events around the world.
How can we help?
If you would like to find out more about Canaccord Genuity or any of our services, please get in touch.