Laird Superfood_Sept_2020
Laird Superfood
September 2020

US$67m
Lead-Left Bookrunner (IPO)

US$67m
Canaccord Genuity acts as Left-Lead Bookrunner for Laird Superfood on its $67 million Initial Public Offering
Canaccord Genuity is pleased to announce that on September 22, 2020, it completed a public offering of common stock for Laird Superfood, Inc. (NYSEAM:LSF) (the "Company"). The offering consisted of 2,650,000 shares of its common stock, as well as an additional 397,500 shares pursuant to the exercise in full of the underwriters' option to purchase additional shares of common stock, at a public offering price of $22.00 per share.
Canaccord Genuity acted as Left-Lead Bookrunner for the offering.
Laird Superfood, Inc. creates award-winning, plant-based superfood products that are both delicious and functional. The Company's products are designed to keep consumers fueled naturally throughout the day. The Company was co-founded in 2015 by the world's most prolific big-wave surfer, Laird Hamilton. Laird Superfood's offerings are environmentally conscientious, responsibly tested, and made with real ingredients.
This offering underscores Canaccord Genuity's commitment to serving the financing and advisory needs of dynamic growth companies. Further it highlights our dedication to delivering great outcomes for enterprises exhibiting innovative business models and novel products. Our Consumer, AgTech, FoodTech and Sustainability teams are available to connect and discuss further at your convenience.
The Canaccord Genuity team consisted of Morgan Ley, Jennifer Pardi, Tom Gabel, Brian O'Connor, Mike Wright, Brooke Szczygiel, Taylor Murphy, Sam Johnson, and Alex Berluti.
More like this

C$10m
November 2021
The Planting Hope Company
View transaction detail

October 2021
Manitobah Mukluks
Exclusive Financial Advisor (Sell side)

View transaction detail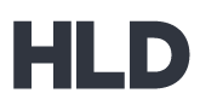 Financial Advisor (Acquisition)

View transaction detail
How can we help?
If you would like to find out more about Canaccord Genuity or any of our services, please get in touch.