Legal and accountancy landing page
Working with you to safeguard your clients' wealth
At Canaccord Genuity Wealth Management (CGWM), we are experienced in working with legal and accountancy professionals and their clients. We can provide a range of specialist services for you, your individual clients, or the charities or organisations you represent.
Expert support for your clients' financial planning and investment management needs
We have built strong, enduring relationships with all kinds and sizes of professional partners, from sole practitioners and family firms to multinationals. We will maintain a simple, harmonious partnership with you, designed to create added value for your clients and enhance your standing with them.
We have the expertise in financial planning and investment management that you and your clients need. You can leave all the legwork, analysis, processes and technicalities to us, freeing up your time to focus on looking after your clients and supporting them with your own specialist services.
We can help you and your clients through a range of different life events, such as legacies or windfalls, divorces, or selling their business or family home.
A range of specialist services for your clients
We have specialist teams in all aspects of financial planning and investment management. We look at your clients' financial arrangements, making sure their investments are structured to achieve their goals.
Our financial planners can provide detailed cashflow modelling and forecasts, help with budgeting and find the most tax-efficient ways to structure your clients' wealth.
Our investment managers can advise on a range of different portfolios and investment vehicles, including specialist solutions for inheritance tax planning or environmental, social and governance (ESG) investing.
A strong track record
CGWM is a high-end top 10 wealth company, with long experience in managing our clients' wealth and helping them to achieve the future they want. Our investment process is rigorous, robust and trustworthy, supported by 14 investment committees, 76 in-house researchers and analysts, and industry-leading tools including Quest®, Canaccord Genuity's proprietary equity valuation system.
We work closely together, drawing on each other's wide knowledge and expertise, and the in-depth analysis of our specialists, to achieve a consistent, measurable performance. We are part of a well-established business with long experience of navigating volatile and inflationary markets and protecting our clients' assets during extreme market conditions. Our inflation+ proposition is a vital tool in achieving this.
Working as a team for your clients' benefit
When you trust us with a client's financial planning, we will work closely and amicably with you and any other professionals in their support team. For example, as we do not offer tax advice at CGWM, we will work closely with any tax professionals supporting your client, to make sure the decisions we make dovetail with their tax arrangements.
Our objectives are the same as yours: to ensure everything fits seamlessly together, and that your clients feel confident and happy.
We often find that involving us early in discussions results in the best client outcomes, and we are always happy to have a general chat about financial planning, even if matters don't progress.
Bespoke, personalised service
We will work with you in exactly the way you want. Our aim is simply to enhance your relationship with your clients and ensure they feel valued. We will tailor our partnership to suit your needs and preferences as well as your clients', and your lead CGWM manager will build an enduring relationship with you and your business. It will include communicating with you as and how you prefer, and as often (or rarely) as you want.
Sharing our expertise
To ensure that our team and yours work smoothly together for your clients' benefit, we will be happy to help with the training and development of professional staff at your firm. We can simply have informal discussions with individual colleagues, or set up workshops, training courses or seminars on a range of topics.
We can also provide financial planning advice for members of your firm when they are promoted to partner, helping them to understand the implications of their new financial responsibilities.
Core financial planning services for you and your clients
Find out more about our individual services:
Protection (life, critical illness, and income, business/key person)
Estate planning
Trusts
To discover how your clients can benefit from our independent wealth and tax planning service, contact an independent Wealth Planner here.
Helping your clients through specific life events
We can also provide tailored advice for clients on these topics, as and when they become relevant to your clients:
Receiving an inheritance or gift
Business preservation
Planning for a business sale
Planning a divorce
Financial assistance for children
Planning for the elderly
Personal Injury settlements
Courts of protection and wards of the court
Find out more about our specialist investment services
Our flexible investment framework can be adapted to meet each individual client's objectives, tax position and attitude to risk. We offer a wide choice of risk profiles to suit all your clients and their investment options through both in-house and our third-party platforms.
How can we help?
Speak to us to find out how we can work with you to help your clients.
Get in touch
Investment involves risk. The value of investments and the income from them can go down as well as up and you may not get back the amount originally invested. Past performance is not a reliable indicator of future performance.
Our portfolios are designed to work over a typical investment cycle of 7-10 years, so we recommend you stay invested for at least seven years.
The information provided is not to be treated as specific advice. It has no regard for the specific investment objectives, financial situation or needs of any specific person or entity.
Easy to access our performance, awards and accreditations
We work hard to offer our clients and intermediaries excellent service throughout our relationship, and our greatest accolade is their thanks, or when they recommend us to their friends, colleagues, clients or relations.
However, we're also very proud when our clients and industry peers recognise our achievements with awards and high ratings. These are some of the most recent.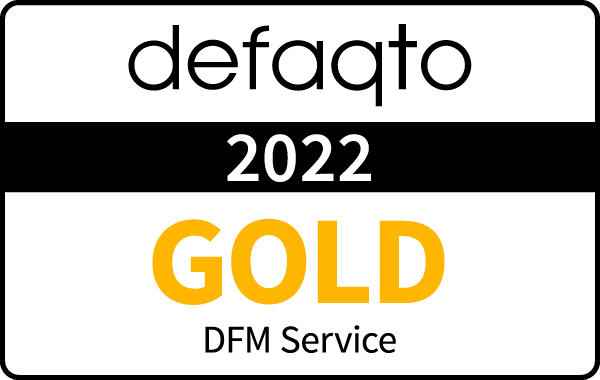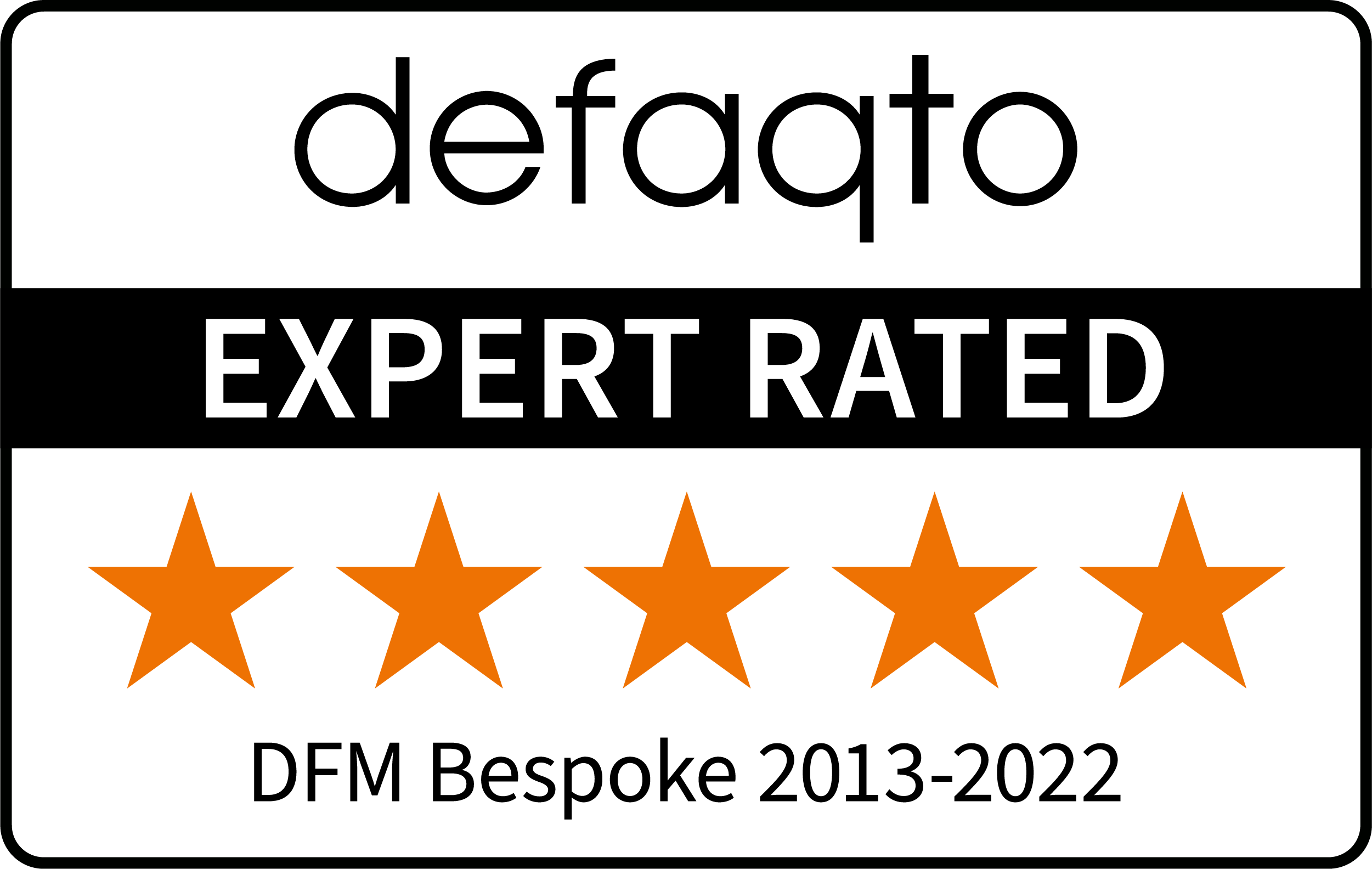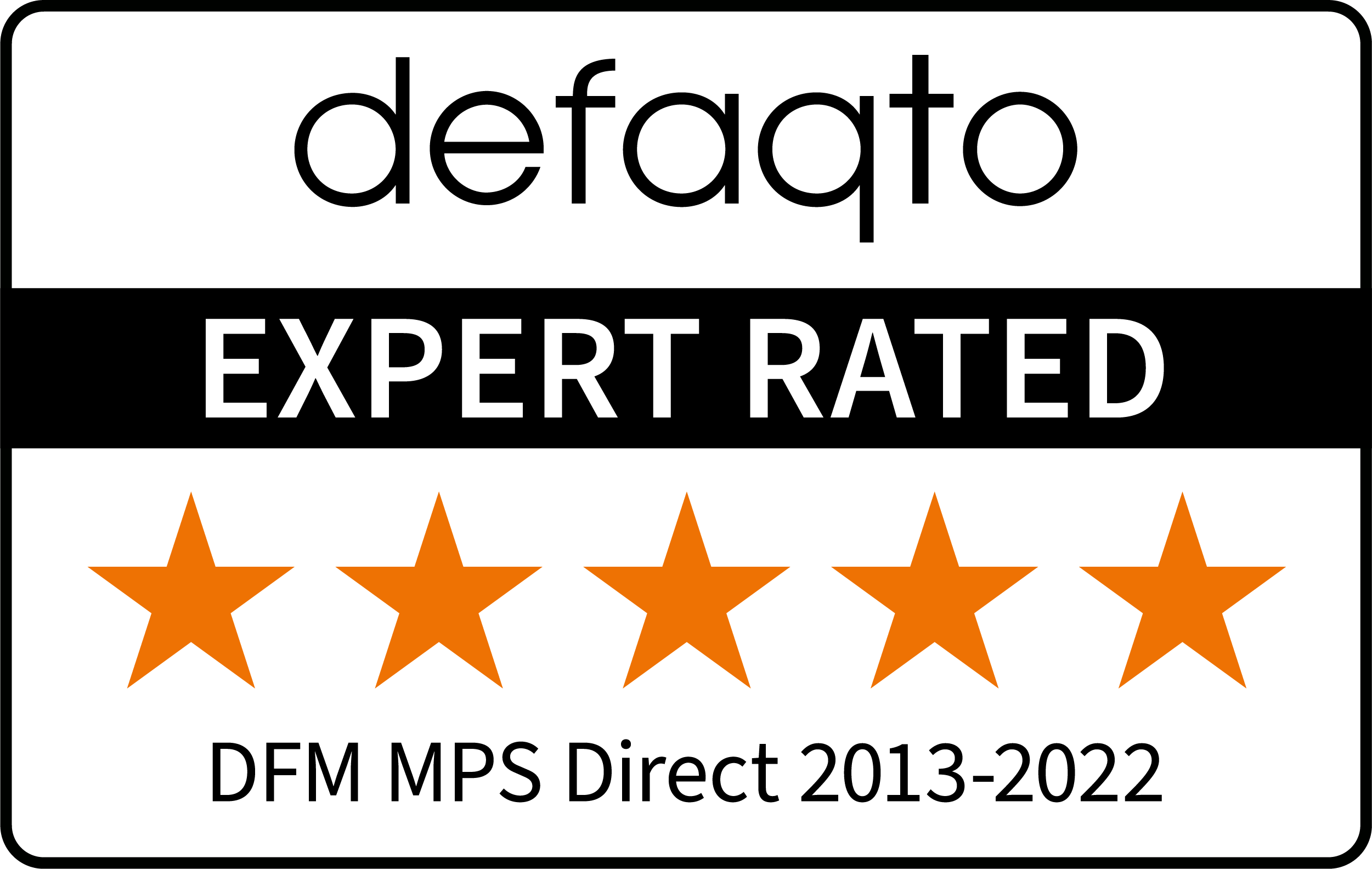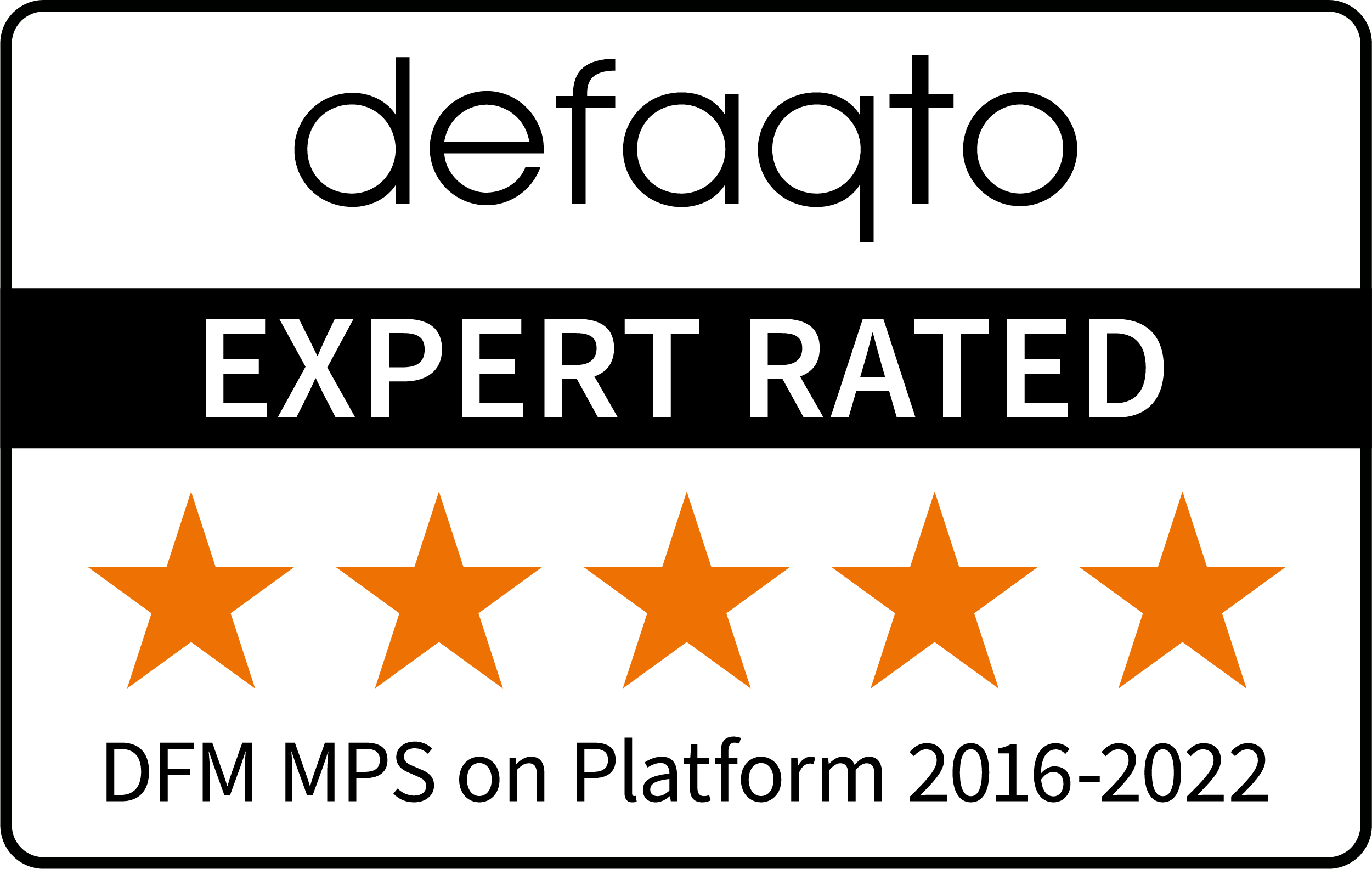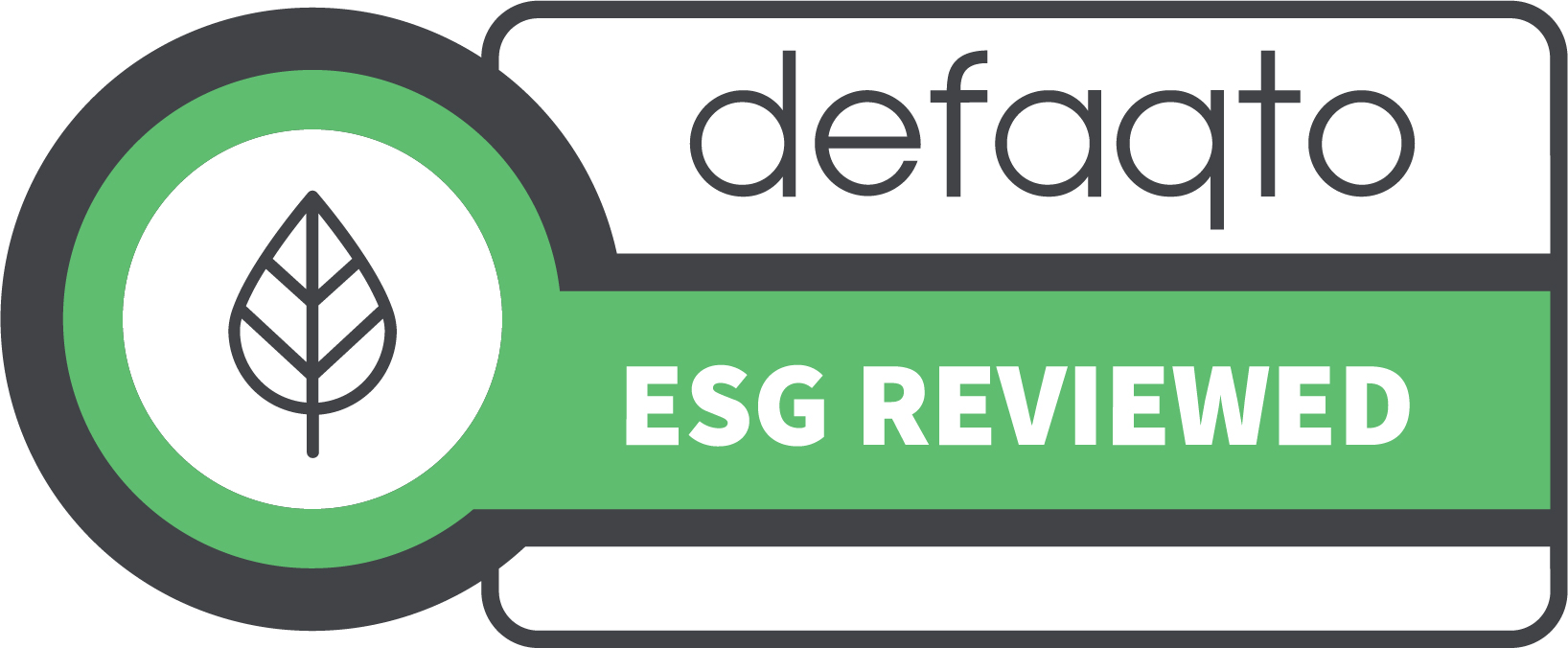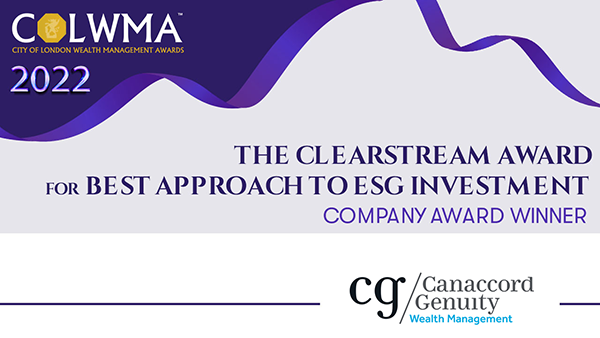 We can also provide you and your clients with details of our investment performance track record, so you can be assured that we will always do our best to help them achieve the financial future they want.
What our clients say about us
Meet the team
Our investment specialists and dedicated business development team are available to answer questions and help you in any way they can.
Investment involves risk and you may not get back what you invest. It's not suitable for everyone.
Investment involves risk and is not suitable for everyone.