Our corporate social responsibility (CSR)
At Canaccord Genuity Wealth Management (CGWM), we are responsible for our actions as a firm, and understand that our principal business activities have a significant impact. We are committed to making a difference.
Social commitments
We are driven by an unwavering commitment to prioritising the long-term wellbeing of our clients, employees and the communities in which we operate.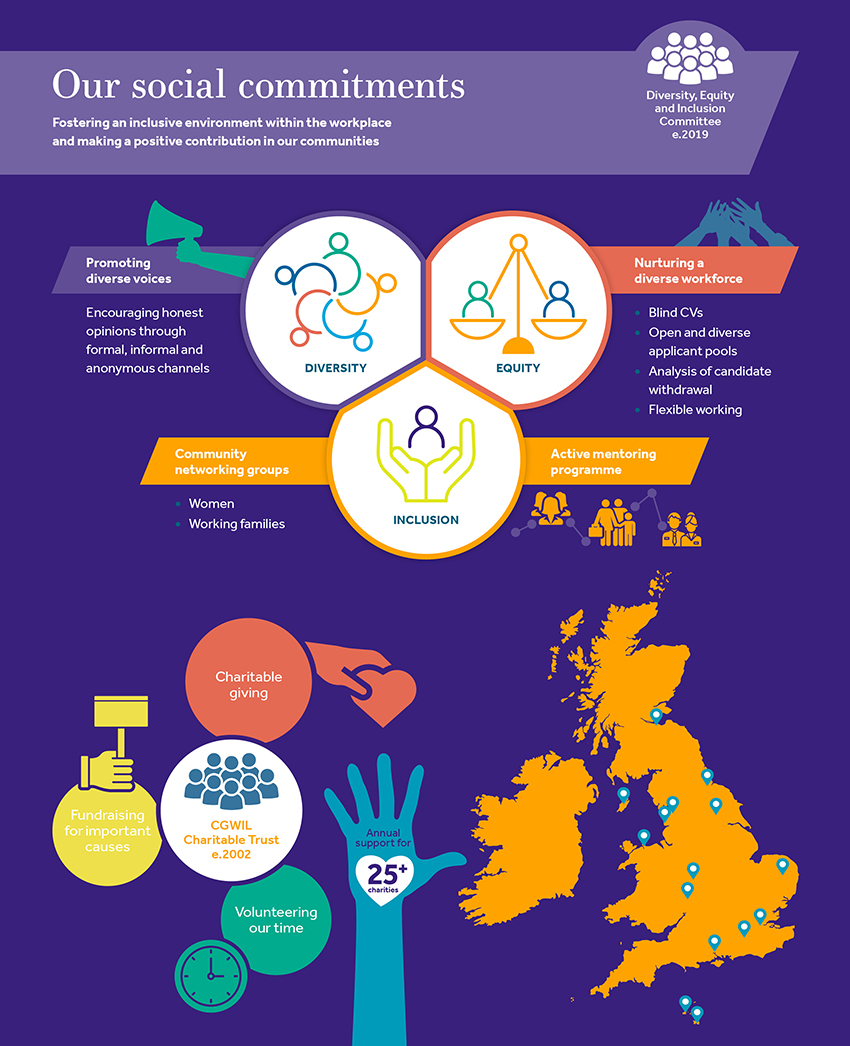 Environmental impact
We are committed to reducing the environmental impact of our office buildings and our carbon footprint as a firm – both in our behaviour as a company and through our ESG portfolio service.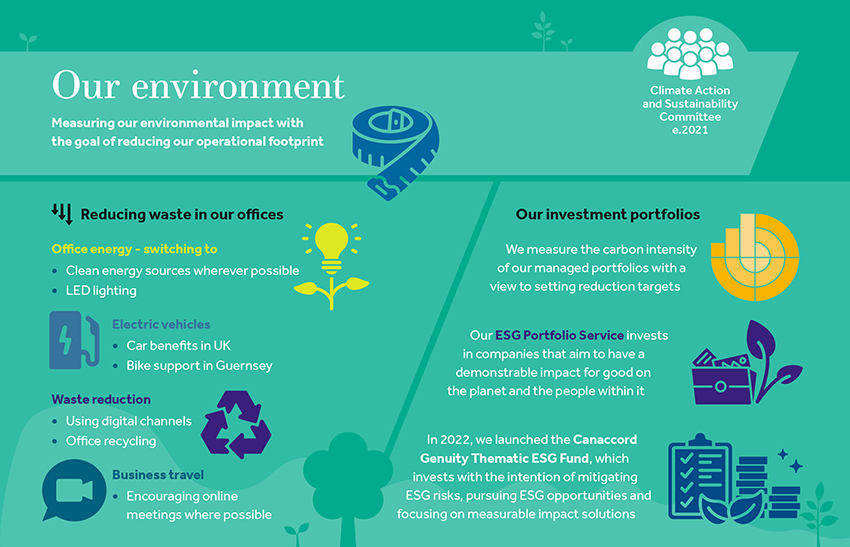 Governance
We are committed to conducting our business in accordance with all applicable laws, rules and regulations, and to the highest ethical standards.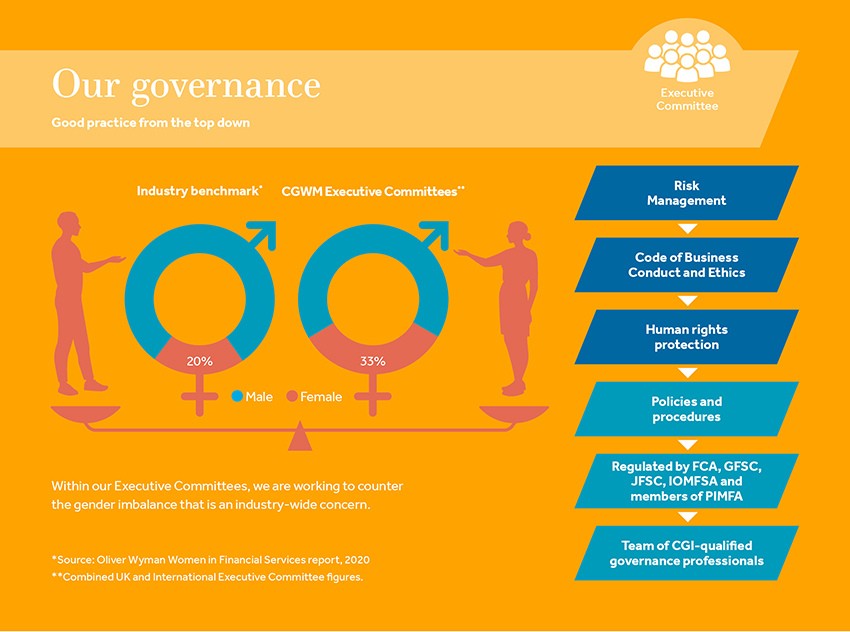 Our headline gender diversity target for senior management: 30% women in senior management by September 2026
We have been working for a number of years to counter the gender imbalance within our executive committees and boards that is an industry wide concern.
We currently have two entities, CG Wealth Planning Limited and Canaccord Asset Management Limited, with over 30% female representation at senior management. Our target is to reach and maintain 30% female representation in each entity by 30 September 2026. As of 30 September 2023, our three entities have the following breakdown female representation at a senior management level:
Canaccord Genuity Asset Management Limited 33%
Canaccord Genuity Wealth Limited 27%
CG Wealth Planning Limited 38%
A key ambition of ours has been to increase the number of women in senior roles in our business - we have been gender agnostic in our recruitment policies at all levels for a number of years.
We are committed to looking internally to promote women to senior roles and have been successful in doing this in our international business.
We also have a number of recruitment initiatives that we hope appeal to women and make Canaccord Genuity an attractive place to work, such as revising our maternity policy and launching the working families' network.
Our community
At CGWM, we work to build and nurture strong relationships with our clients, our colleagues and our local communities.
Our can-do attitude
Join our business
If you think you would enjoy working at CGWM, visit our careers page to find out more and see our current vacancies.
Our careers
How can we help?
If you would like to know how we can help with your investment management, wealth or financial planning needs, get in touch. We will be delighted to provide more details of our services.
Investment involves risk and you may not get back what you invest. It's not suitable for everyone.
Investment involves risk and is not suitable for everyone.