Advisory stockbroking service
If you take an active interest in the stock market and want to manage your own portfolio but need expert investment advice, our advisory stockbroking service is right for you.
How does our advisory stockbroking service work?
With our advisory stockbroking service, we aim to build a lasting relationship with you in order to provide you with quality investment ideas based firmly on your personal objectives, attitude to risk and level of knowledge. Then, periodically, we will help you assess your investments to make sure they are still suitable for you.
We begin by carrying out a full suitability assessment. Armed with this important information, our stockbrokers can ensure the advice they give you is appropriately tailored to your individual needs and circumstances.

We also use a third-party risk analysis tool to add an extra layer of governance to our risk management framework. Our aim is to give you the peace of mind that comes with working with an experienced Stockbroker while allowing you to stay in control of your investments.
How will my stockbroker provide me with ideas?
Our advice is based on top-quality multi-asset research by our industry-leading teams. We use a committee-based approach to drive our investment process, with each committee focusing on a specific asset class.

Our investment process comprises 70 experienced individuals drawn from around the group who monitor and oversee our approved investment lists. They use our latest in-house research as well as other trustworthy external research.

We also have the competitive advantage of using Quest®, Canaccord Genuity's proprietary analytical tool, which is only licensed to institutional investors.
How can I check my investments?
You will receive a clearly laid-out valuation report each quarter with a market commentary from our Chief Investment Officer, either by post or online, the choice is yours.

You can also view your account online at any time, no matter where you are, through our easy-to-use Wealth Online portal and app, including your investments, statements and historical valuations.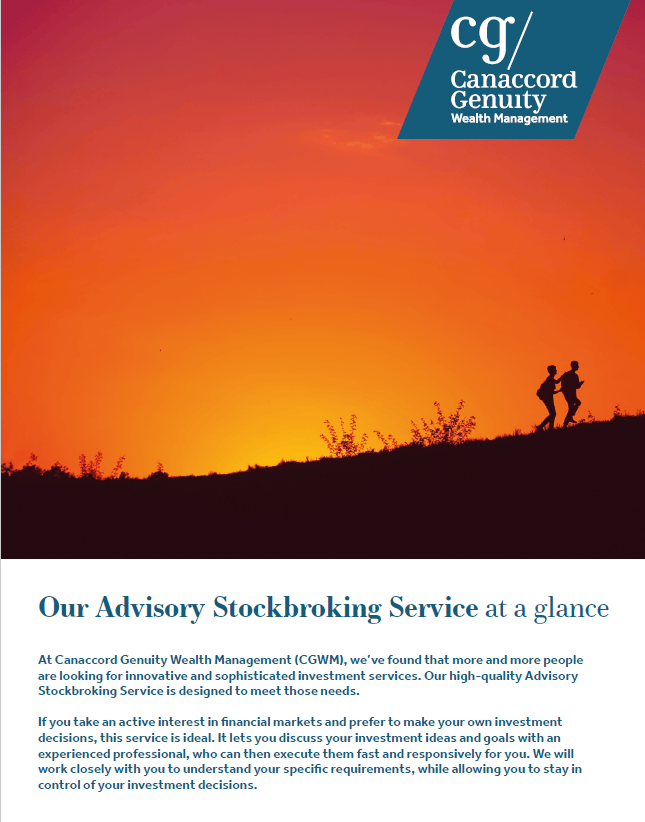 Download our brochure
Find out the details of the service

Read about how we'll keep you informed

Find out more about our wider services.
Download
Plan for your financial future with confidence
Arrange a complimentary consultation with our stockbroking team now
Request a consultation
Some of our stockbroking experts
If you would like to know how our stockbroking team can help, please get in touch. We will be delighted to provide more details of our services.
IMPORTANT: Investment involves risk. The value of investments and the income from them can go down as well as up and you may not get back the amount originally invested. Past performance is not a reliable indicator of future performance.