Investment management for US citizens living in the UK
Stress-free investing for US expats living in the UK
Dedicated US Investor Services team to look after you and your wealth
Over 60 years combined experience in US expat investing
Specialists in the UK and North America
24/7 account access via our CG Wealth Online service
Quarterly reports and valuations
Arrange a complimentary consultation with our US expat specialist investment management team
Request a consultation
Investment involves risk. The value of investments and the income from them can go down as well as up and investors may not get back the amount originally invested. Past performance is not a reliable indicator of future returns.The investments described here may not be suitable for all investors. Investors should make their own investment decisions based upon their own financial objectives and financial resources and, if in any doubt, should seek advice from an investment adviser.
There are many potential pitfalls for a US expat investing in the UK but it's important you stay on track with your investments to meet your long-term financial goals, and our specialist investment management team is ready to help you do so.
Navigating the complexities of cross-border investing, as well as the rules around Passive Foreign Investment Companies (PFICs) and the Foreign Account Tax Compliance Act (FATCA) makes investing for US expats even more challenging. So much so that it has led to many foreign financial institutions turning away US citizens.
Canaccord Genuity Wealth Management is an exception. We have been acting for US expats for many years. We understand the specific challenges you face and have the knowledge, experience and capability to make the right investment decisions on your behalf, while also taking responsibility for ensuring your investments are compliant across borders.
Dedicated US expat investment service
Our dedicated US Investor team provides a comprehensive investment management service exclusively for US citizens resident in the UK, including:
Specialist investment management tailored to your dual UK and US needs
Discretionary portfolio management in both US dollars and sterling
Dealing in US equity and fixed income markets as well as most global markets
Custody in the UK, Guernsey, Jersey or the Isle of Man
US tax year accounting in dollars
Provision for reporting income and trading activity for both US and UK tax years.
We take into consideration your:
US interests and worldwide assets, including your pension arrangements
Currency requirements and whether you want to hold investments in sterling, dollars, euros, other currencies, or a mix of several
Requirements for direct exposure to US markets, via municipal bonds or US equities
Your accounting needs.
As we do not offer tax advice, we will work closely with your tax, accountancy, or legal advisers to ensure your investments are compliant across jurisdictions and structured to enable the best possible outcomes for you.
Any tax benefits depend upon the investor's individual circumstances and clients should discuss their financial arrangements with their own tax adviser before investing. The levels and basis of taxation may be subject to change in the future.
Arrange a complimentary consultation with our US expat specialist investment management team
Request a consultation
Why choose our specialist US Investor service?
Extensive experience - we have over 60 years' combined experience managing assets for US expats and 20 years' working for major Wall Street brokerage firms.
Single point of contact in the same time zone - our London-based team will look after your investments and be your main point of contact
Transatlantic know-how – we have local expertise and knowledge on tap through our 8 offices in the US
Holistic approach - we can ensure your investments work tax-efficiently from both a UK and US perspective
High calibre research - we have extensive research teams operating in North America and the UK
Where investment is made in currencies other than the investor's base currency, the value of those investments, and any income from them, will be affected by movements in exchange rates. This effect may be unfavourable as well as favourable.
The information provided here is not tailored advice – it has no regard for the specific investment objectives, financial situation or needs of any specific person.
Watch our specialist Investment Manager, Roy Clouse talking about helping Americans living in the UK to invest wisely and efficiently.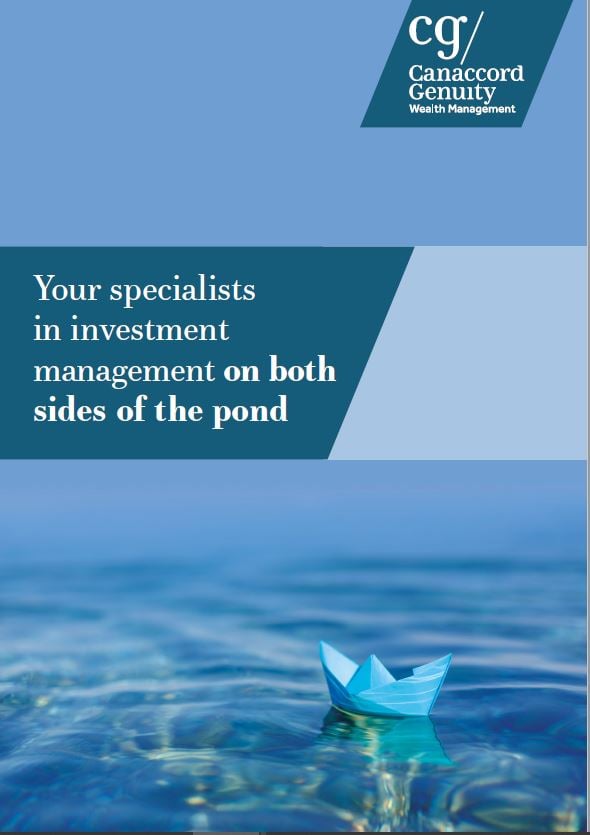 US citizens
We also provide a comprehensive investment management service, specifically designed for US citizens resident in the UK.
Download
How can we help?
If you would like to know more about our services for US citizens resident in the UK, or want to speak to one of our team, get in touch. We will be delighted to give you more details.
Investment involves risk and you may not get back what you invest. It's not suitable for everyone.
Investment involves risk and is not suitable for everyone.