Our awards and accolades
We work hard to offer our clients and professional partners excellent service throughout our relationships with them, and our greatest accolade is their thanks, or when they recommend us to their friends, colleagues, clients or relations.
What our clients say about CGWM
Industry recognition
We're also very proud when our clients and industry peers recognise our achievements with awards and high ratings. These are some of the most recent.
Defaqto 5 star ratings for DFM Bespoke, DFM MPS Direct and DFM MPS on Platform
Defaqto is a financial information and technology company that provides ratings and analysis of financial products and services. Its discretionary fund manager (DFM) ratings provide clients with an independent evaluation of different DFMs in the market. These ratings are based on a variety of factors, such as the DFM's investment approach, performance track record, cost structure, client service, and risk management capabilities. By assessing these factors, Defaqto aims to help clients make more informed decisions when selecting a DFM that aligns with their objectives.
This is the eleventh year in a row that we have achieved 5 Star Ratings for our bespoke service and our direct managed portfolio service (MPS), and the eighth year running for our MPS on Platform service.
These ratings outline our services as some of the highest quality offerings on the market. We are proud that the high quality and comprehensive propositions that we offer our clients have been recognised by Defaqto.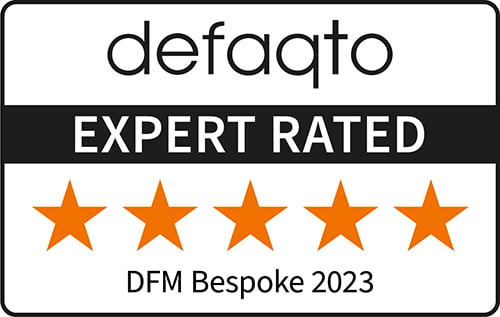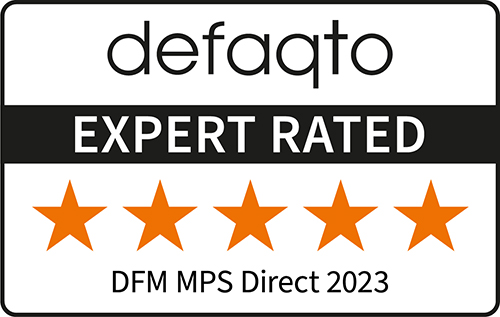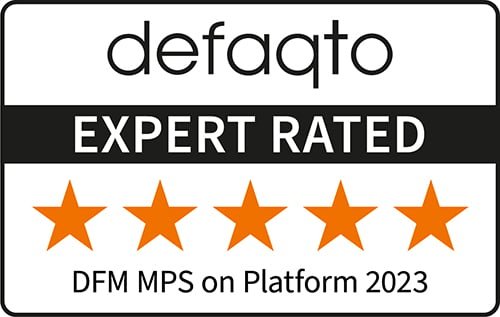 Defaqto Gold Service Award 2023
We are delighted to have received a Defaqto Gold Service Rating for 2023 in recognition of the excellent service level we provide to financial advisers.
This recognition comes from the results of Defaqto's recent DFM Satisfaction Study, which collates the preferred DFMs of our advisory peers. Within the study, we were rated as one of the top recommended DFMs that provides a full suite of discretionary propositions: Bespoke, MPS Direct and MPS on Platform solutions.
We were also rated as the leading DFM in three categories: 'investment flexibility - range of assets', 'online service', and 'quality of investment staff', the latter of which was deemed the most important service area by the respondents.
CGWM is one of only eight DFMs to achieve three 5 Star Ratings and a Gold Service rating for 2023.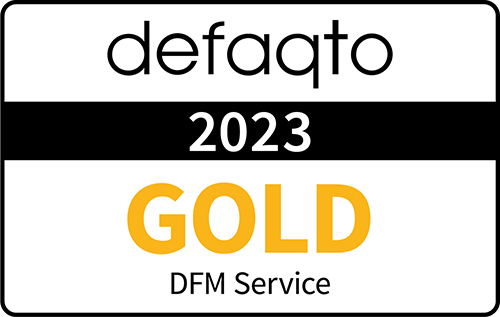 Working with financial advisers
If you are a financial adviser, find out how we can work with you as a DFM to build your clients' wealth with confidence.
Discover
COLWMA Bita Risk Award for Best ESG Investment Strategy 2023
We were delighted to win the Bita Risk Award for Best ESG (environment, social and governance) Investment Strategy at the recent City of London Wealth Management Awards. This award, chosen by vote, ascertains the strength of our ESG proposition, and the strategy behind our forward-thinking approach.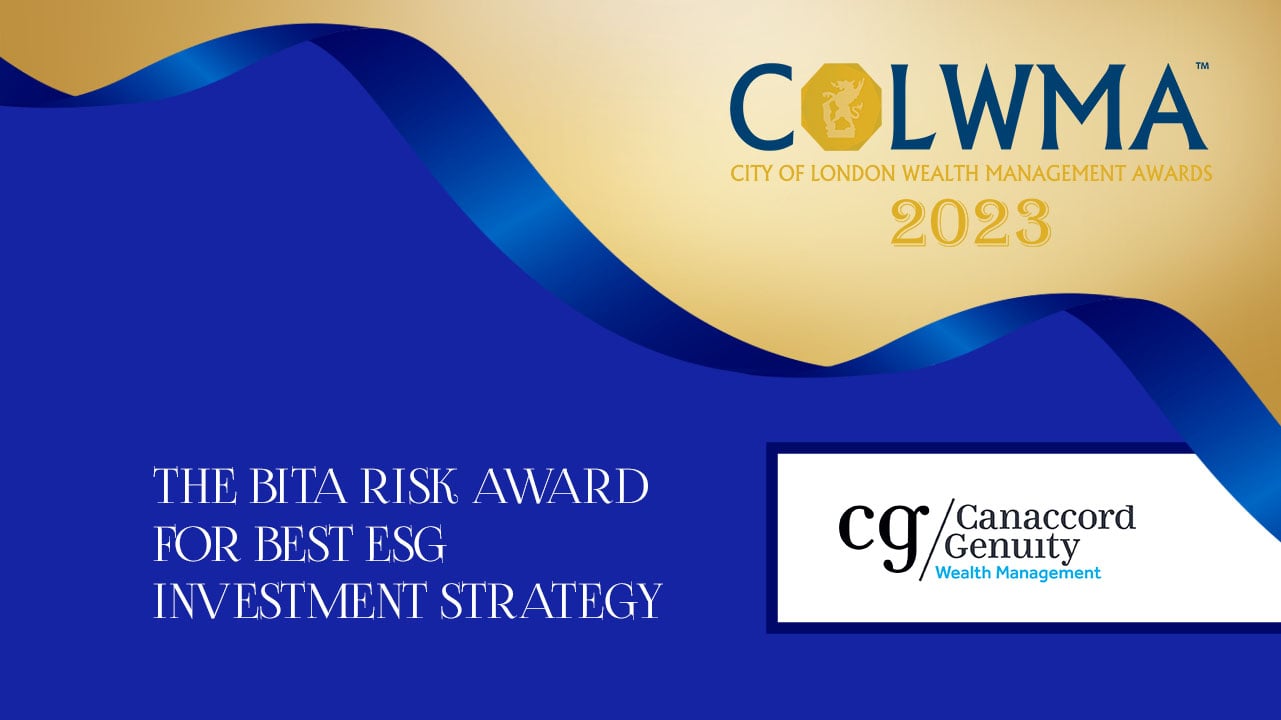 Defaqto 2022 ESG Reviewed
Defaqto has also reviewed our ESG Portfolio Service. To achieve this accreditation, our ESG portfolio service was examined by Defaqto, who examined our ESG policy, our alignment to the policy, our adherence to the United Nations Sustainable Development Goals (UN SDGs) and more. These reviews are widely considered an invaluable resource to assist financial advisers in assessing ESG managed portfolio services, and act as a quality hallmark.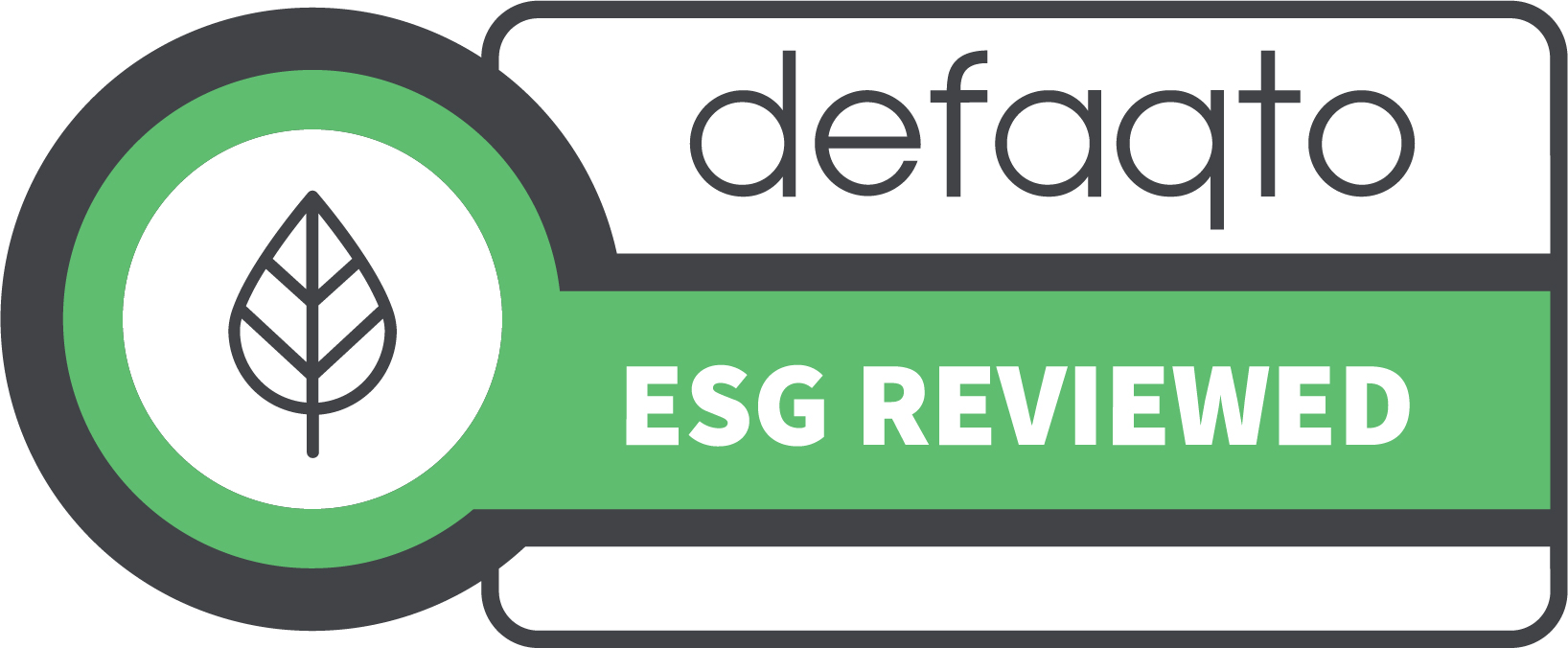 How can we help?
If you would like to know how we can help with your investment management, wealth or financial planning needs, get in touch. We will be delighted to provide more details of our services.
Investment involves risk and you may not get back what you invest. It's not suitable for everyone.
Investment involves risk and is not suitable for everyone.