CGWM's history in the UK and Crown Dependencies
We are part of Canaccord Genuity Group Inc., a publicly traded company under the symbol CF on the Toronto Stock Exchange. Established in 1950, it is now a leading global financial services firm, operating in wealth management and capital markets.
The Canaccord Genuity Wealth Management business in the UK and Europe was established when the Group acquired Collins Stewart Hawkpoint plc and Eden Financial in 2012. Collins Stewart had established its wealth management division in 1996.
We have successfully grown our business and reputation over the years. Now, in the UK and Europe, our investment professionals manage and administer £33.2bn of assets (as at 31 December 2022).
Our Group company history timeline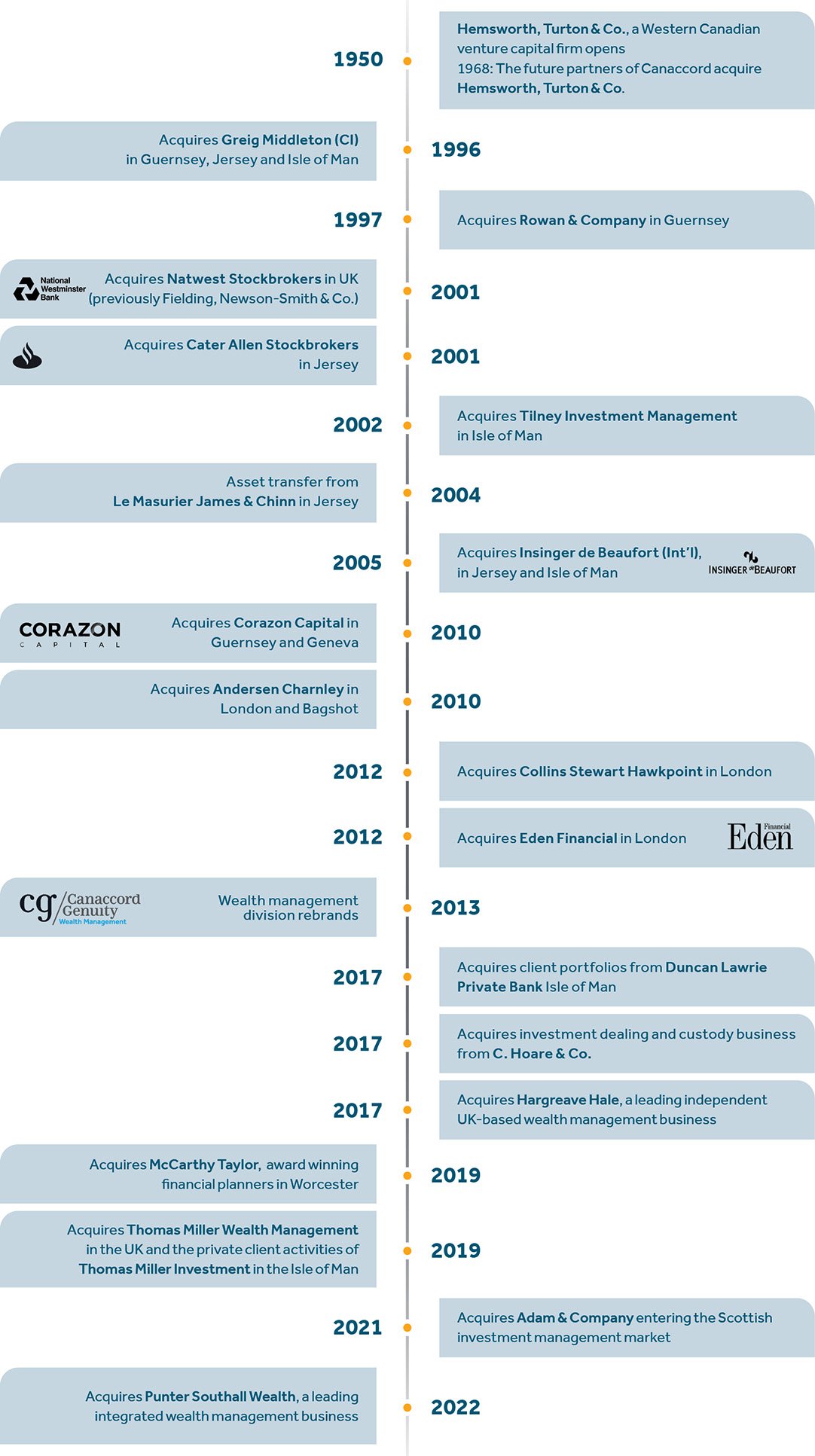 How can we help?
If you would like to know how we can help with your investment management, wealth or financial planning needs, get in touch. We will be delighted to provide more details of our services.
Investment involves risk and you may not get back what you invest. It's not suitable for everyone.
Investment involves risk and is not suitable for everyone.