Investing inspired by politics
Investing inspired by politics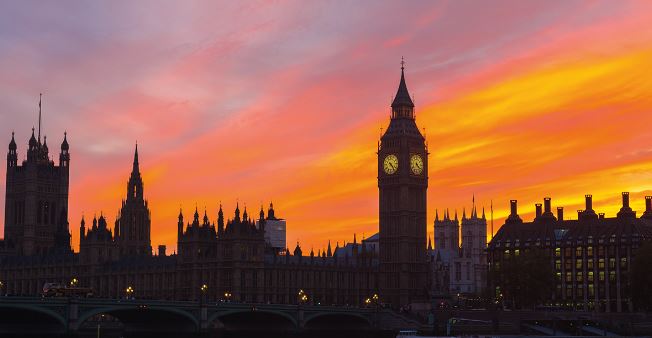 As the world of politics continues to follow its uncertain and unpredictable path, we themed our 2019 investment conference, 'Inspired by politics'.
As explained by our Chief Investment Officer (CIO), Michel Perera, "though we might not have been having these conversations five years ago, right now, it's politics that investors have to pay a lot of attention to." As an organisation, we do not have a political view, but it is critical we analyse the impact of politics on investments to ensure we deliver the best investment outcomes over the longer term.
Alongside Michel, we welcomed Andrew Neil, political broadcaster and presenter of the Daily Politics show on BBC Two, and Fund Manager, Ben Rogoff of the Polar Capital Technology Trust. We asked all three experts to help us understand the current political zeitgeist and its influence for investors.
The realignment of politics today
According to Andrew Neil, 2019 has continued the realignment of British politics, where the "names of parties haven't changed but the parties themselves have been transformed. The party of the working class is no longer the party of the working class. At the same time, Conservatives have ceased to be the party of the affluent, turning 100 years of politics on its head."
With only 10% of those earning less than £17,000 supporting Labour, according to Andrew, the shift is seismic. The Tories are becoming more appealing to provincial blue-collar workers while Labour reaches the metropolitan-dwelling white-collar workers, often government employees. In the US, Michel cited the clear blue water between the democrats and republicans – "there's no difficulty explaining the differences now".
With the rise of populism, in the form of events such as Brexit and the US/China trade war, politics is making its mark on the economy and markets – the latter is no surprise when trade accounts for 60% of global GDP. And if markets don't like trade wars, they certainly don't like socialist agendas, with threats of billionaire taxes, abolishing student loans, the splitting up of large tech firms, fracking bans and nationalising utilities.
All this, Michel says, "worries companies, affecting their stock prices." For Polar Cap Tech Fund Manager, Ben Rogoff, the rise of socialism is one scenario where he says, "tech could finally lose."
So, what will happen with politics and how will this impact investments?
UK election
Andrew believes there are two likely outcomes: an overall Conservative majority or a hung parliament with a minority Labour coalition of some sort, "at least we can then have some clarity in what direction we'll go." This in itself will remove some uncertainty for markets.
If it's a Tory win, a January Brexit will be likely, although just the start of the transition period to determine our future relationship with the EU. This, Andrew says, will come down to a trade-off between the extent of seamless trade we want and alignment with EU regulations – we can't have it both ways. "It's not product standards we're talking about, this will be environmental, labour, social regulation, covering everything Britain does."
If it's a Labour coalition, Andrew believes "we won't leave at all in 2020" and a second referendum will bring a choice between "remain" or "remain light".
Whatever the election result, Andrew says if Brexit is resolved, consumer confidence will become even stronger, the pound will rise and be more stable and UK assets will become attractive again.
US election
President Trump ultimately wants re-election in November 2020 so the fiscal drag on markets from ongoing trade tensions will need to be addressed. It cost US businesses US$3.4bn in June 2019 alone[1] which suggests there will probably be a deal of some sort between the US and China to stimulate the US economy. Although, Andrew explains the trade tensions don't go away if Trump goes away - "It's not a war that can be resolved by a deal. Trade is a weapon but it's a war for technology hegemony in the 21st century – who will be the leader in AI, robotics?" Investors will have to get used to it.
Notwithstanding all the political realignment, political leaders need to gain significant majorities to implement their changes. In the US, this means a majority in the House and the Senate which is a tall order.
Will we see the rise of 'strongman economics' to tackle the low growth norm?
According to our experts, investors still need to get used to slower growth in the global economy - the 'Japanisation of the world' as Michel calls it. Japan has the oldest population in the world, so it follows that others will experience slowing population growth, ageing demographics, low inflation and low interest rates like they have.
Andrew said, "Steady growth is better than spectacular growth. But what does it result in? Potentially politics handling the economy differently. More unpredictably and on a whim". According to Andrew, this is 'strongman economics' with resources allocated by powerful politicians, rather than by markets.
And this poses problems and trade-offs for countries. For example, China today may be focused on its ambition to be the global tech leader, but can it really sustain this, along with its military spending, its Belt and Road initiative - all the while having to spend more on welfare, pension and healthcare provision for an ageing population? Andrew says, "its labour force contracts by three million each year", so ultimately, something will have to give.
Investing in technology in political times
Given a large part of global politics revolves around the war to become the global tech leader, what will be the impact on investing in technology?
Long-standing Polar Cap Tech Fund Manager, Ben Rogoff, is still excited by the emerging opportunities. He sees great developments in all sorts of areas including software, e-commerce (particularly mobile which now accounts for 63.3% of all retail e-commerce), AI (now influential in detecting cancer), the long-term potential of payments and fin-tech, robotics and 5G. The challenge is knowing who the winners will be, which is why there is no place for hubris as a tech investor – "you need to be liquid and be able to exit without too much pain, to be flexible and dynamically re-allocate money".
"Technology is all underpinned by deep societal changes exacerbated by demographics" says Ben as he thinks about struggling retailer, Mothercare. He added, "70% of young mums now go to YouTube and mummy bloggers for advice" – people no longer shop, or seek advice, like they did.
So, regardless of what governments may or may not do when it comes to splitting up the big tech companies, it's unlikely to change the direction in which societies and communities are moving and therefore, the opportunities for investors in tech.
The outlook for investors
While we don't have a crystal ball, it's clear that upcoming political events will provide some clarity for investors. Similarly, some of the threats to markets from 'strongman economics' may be tempered – with countries becoming over-ambitious on what they can achieve while coping with changing demographics, or by governments not having the majorities they need to implement their changes.
Overall, according to Michel, politics gives investors huge opportunities to take a different view and prepare themselves for what may happen – "2020, whichever way it goes, could look better for investors". And there are many opportunities in equities in the UK and Japan, technology and infrastructure against this backdrop.
Investment involves risk. The value of investments and the income from them can go down as well as up and you may not get back the amount originally invested. Past performance is not a reliable indicator of future performance.
The information provided is not to be treated as specific advice. It has no regard for the specific investment objectives, financial situation or needs of any specific person or entity.
The information contained herein is based on materials and sources that we believe to be reliable, however, Canaccord Genuity Wealth Management makes no representation or warranty, either expressed or implied, in relation to the accuracy, completeness or reliability of the information contained herein. All opinions and estimates included in this document are subject to change without notice and Canaccord Genuity Wealth Management is under no obligation to update the information contained herein.
---
Find this information useful? Share it with others...
IMPORTANT: Investment involves risk. The value of investments and the income from them can go down as well as up and you may not get back the amount originally invested. Past performance is not a reliable indicator of future performance.