Meet Peter Uwaifo
20 October 2021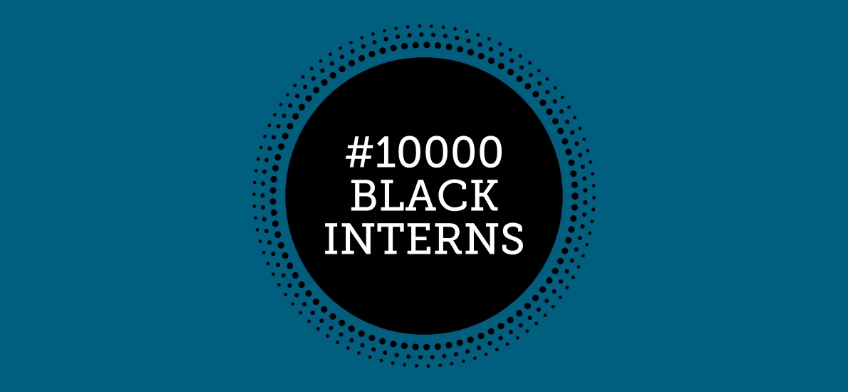 The 10,000 Black Interns programme offers life-changing work experience and training opportunities to young black people. More than 20 industries will provide 10,000 internship opportunities over five years.
Peter Uwaifo, from north-west London, studied law at the University of Nottingham and graduated in July 2020, despite COVID-19 and the national lockdown, with a 2:1 law degree. He joined us through the 10,000 Black Interns programme in July 2021 and has now been offered a permanent role.
As a law graduate, what brings you to wealth management?
I enjoyed studying law, but I have always had a passion for finance, particularly investment management. I would research investment and finance in my free time. Lockdown actually accelerated my learning as I had more time than ever before. Before this, I would absorb as much knowledge as I could about finance through podcasts, books, videos and my own personal experience of investing.
Once I graduated, it was time to start thinking about my career. I wanted to do something I was passionate about and that fuelled the switch to investment management.
What did your internship entail?
I spent a lot of time with various people in the business. They gave me an insight into all the different components of a wealth management company, the role they play and what a day in their job was like.
We also had a project, set out at the beginning of the internship, to help us put everything we were learning into practice over the six weeks. We had to create our own investment portfolio, considering every element from risk profiles and asset allocation to sectors and equities. We then presented our portfolio and approach to the Chief Investment Office panel in our final week. We were asked to explain and pitch some example investments, summarise the type of client this portfolio was suitable for and explain whether we had included direct or collective investments and why.
The internship was very dialogue-driven, which I really enjoyed. The exposure to real-life asset allocation and committee meetings helped me understand the processes, rationale and 'behind the scenes' discussions. The opportunity to shadow experienced investment managers, who encouraged me to ask questions and express opinions, really made me feel involved and comfortable about speaking out.
What was it like working at Canaccord?
From the very beginning, Canaccord created an environment that enabled me to express my strengths. I felt that everyone genuinely wanted to get to know me. Nobody tried to catch me out, and I established a rapport with every interviewer at each stage. This meant that on my first day I wasn't anxious because I had felt so comfortable during the interview process.
What surprised and motivated you most at Canaccord?
There was no ego, no hierarchy – instead a real sense of team and collaboration. Everyone made time to talk, made themselves approachable and available. Whether it was through a follow-up meeting or grabbing a coffee, the team at Canaccord gave me so much insight, advice and knowledge. Everyone spoke to me like an equal – they strived to educate me as much as possible, whilst still making sure I was enjoying my time here.
Canaccord is brimming with brilliant people. There's a real sense of community, and everything is done collectively with the firm's and clients' best interests in mind. I feel privileged to have been here and very grateful for the opportunity given to me.
How did you feel on your first day vs now?
I had a good impression of what I was walking into because of the type of people I had already met. I wanted to impress and embrace the opportunity at an incredible firm. I knew the next six weeks would show whether I had what it takes.
Now, I feel grateful and privileged. It has been so exciting, and I look forward to coming into the office every day. I have learned so much, and feel very at home. I am delighted to have been offered a role here. The company took a chance on me and I look forward to calling them colleagues.
What three words would you use to describe the culture at Canaccord?
Approachable, collaborative and meritocratic.
The people at Canaccord really embody the sentiment of being approachable. Every member of the team that I met was welcoming and friendly from the minute I was offered the internship.
I was able to touch base with every single department – from the investment managers to compliance and marketing to client services. This gave me a holistic view of the functions and how they work together – for example, the marketing team helps investment managers with business development.
What was the highlight of your time at Canaccord?
David Herbert, the Head of UK Portfolio Management, offering me the job – life milestone!
If you had to change anything about the internship what would it be?
Nothing. Six weeks was perfect, and it was very well organised. I feel like I spent time with everyone and could follow up and learn more if needed.
One thing I would have liked to experience was to be a fly on the wall in a client meeting. It would have been really interesting to see how the investment managers interact with their clients.
Has CGWM motivated you for the future?
In so many ways! The internship cemented my choice of a career in wealth management. I believe that doing a job you love is the greatest motivator, and the faith that Canaccord has put in me has made me determined to perform well and do my very best for them in return.
At CGWM, we are proud to be one of the investment management companies addressing the underrepresentation of black talent within our sector. We will continue to participate in the 10,000 Black Interns scheme over the coming years, working to build a more diverse workforce.
Find this information useful? Share it with others...
Investment involves risk and you may not get back what you invest. It's not suitable for everyone.
Investment involves risk and is not suitable for everyone.