Talking success with Terry Smith
Quality, tenacity and can-do: Terry Smith of Fundsmith on his investing and career success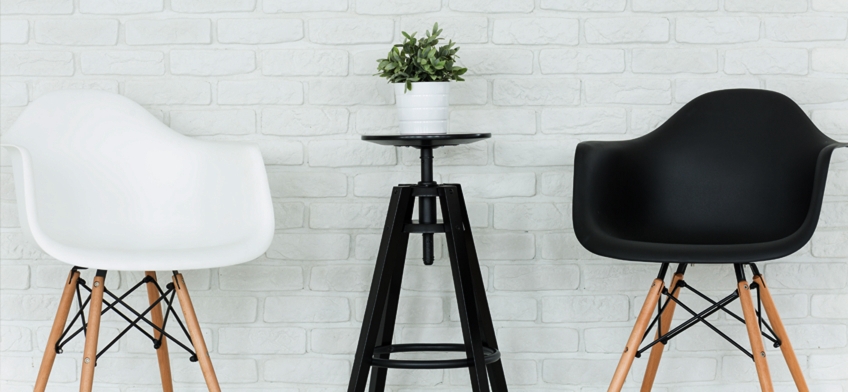 "Buy good companies, don't overpay and do nothing."
So says Terry Smith, the renowned Fundsmith fund manager, who recently joined us in a webinar exclusively for Canaccord clients. But as Terry revealed over the course of this informative and entertaining session, there's more to his enduring success than that simple formula.
How did Terry Smith's background shape his investment and business achievements?
Terry's track record speaks for itself, and he revealed himself to be a man who is not afraid to do things differently.
Whether it's the work ethic he learned from his childhood in East London; getting fired and then his experience in running businesses as well as investing in them; his willingness to try something different; or a blend of all three, Terry's experiences make him an unusual figure in the fund management world.
He also told our clients that it's all about the execution: bright ideas are commonplace, but not many people have the tenacity to see them through.
How does he decide what makes a good company?
"Don't ask if something is cheap; ask if something is good."
For Terry, a 'quality' stock will do better than the rest over the long run - but what does quality mean for Terry and Fundsmith?
He gave our audience three key factors he looks for in a company:
High returns on operating capital employed* in cash
Growth to allow reinvestment of company cash flows at high rates of return
Sustainable competitive advantage.
What are Terry's thoughts on investment opportunities?
Terry also shared his thoughts on global trends such as consumerisation and premiumisation of the developing world, ageing populations and increasing pet ownership, and discussed the opportunities they might bring for investors.
He also answered questions from clients on topics as wide-ranging as investing in China to inflation, and from morality in business to market timing.
Thank you to Terry for your fascinating insights, and we look forward to continuing our fruitful relationship with you and the rest of the Fundsmith team.
To hear all of Terry's ideas, watch the webinar below.
*Return on capital employed is a measure of a company's profitability and the efficiency with which it uses its capital. It is calculated as operating profit divided by capital employed.
You may also be interested in:
If you want to find out how we can help you with any aspect of your investment management, please get in touch to arrange a complimentary initial consultation today.
New to Canaccord Genuity Wealth Management?
If you are new to wealth management and would like to learn how this can benefit you, we can put you in touch with our team of experts that can help.
Get in touch
Investment involves risk. The value of investments and the income from them can go down as well as up and you may not get back the amount originally invested. Past performance is not a reliable indicator of future performance.
This is not a recommendation to invest or disinvest in any of the themes or sectors mentioned. They are included for illustrative purposes only.
The information provided is not to be treated as specific advice. It has no regard for the specific investment objectives, financial situation or needs of any specific person or entity.
The information contained herein is based on materials and sources that we believe to be reliable, however, Canaccord Genuity Wealth Management makes no representation or warranty, either expressed or implied, in relation to the accuracy, completeness or reliability of the information contained herein. All opinions and estimates included in this document are subject to change without notice and Canaccord Genuity Wealth Management is under no obligation to update the information contained herein.
Find this information useful? Share it with others...
Investment involves risk and you may not get back what you invest. It's not suitable for everyone.
Investment involves risk and is not suitable for everyone.