Would a US recession be good for global markets? Tony Dwyer shares his thoughts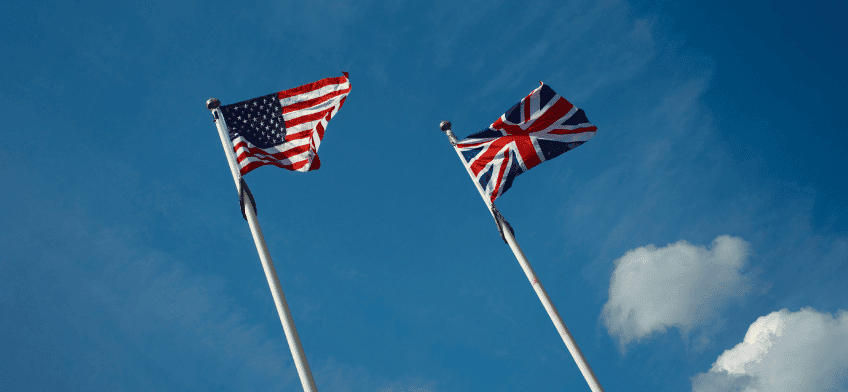 "Bad news is good news"
In May, Canaccord Genuity Wealth Management welcomed back our US-based Chief Market Strategist, Tony Dwyer, as he embarked upon a week-long tour of the UK and Crown Dependencies. Starting in the Isle of Man, Tony then headed to London, before visiting our offices in Guernsey and Jersey.
Throughout the tour, Tony delivered a series of presentations offering his invaluable insight into the current financial markets, in the face of increasing speculation and uncertainty surrounding a potential global recession. Despite the doom and gloom that typically underpins recession narrative, Tony proposed a much more positive outlook, suggesting that "bad news is good news".
In case you missed him in person, here are Tony's five key takeaways for investors in these turbulent times:
Leading indicators of US economic activity are pointing towards a recession. Inflation rates, coupled with the actions of the US Federal Reserve (Fed) are indicating a likely recession in the US – which would have much wider implications on global markets.
Despite many hoping for a 'soft landing', a recession is necessary for a market reset. A recession would lower inflation and drop interest rates; it would catalyse a market drawdown, a decline in inflation and a pullback in interest rates, making things more affordable again. Contrary to popular opinion, a soft-landing benefits no one, and, in order to get to better economic standings, we must first go through a reset. Bad news, which in this case is a recession, is actually good news for the long term.
Short-term pain will be followed by opportunities. Despite the natural temptation to sell at times like this, the pain of the last six to twelve months is already priced in. Holding on may prove beneficial in the long run.
Small and mid-cap markets may reap some long-overdue benefits. Many of the opportunities are expected in small and mid-cap markets, where this recent pain has been felt most acutely.
The impact of artificial intelligence (AI) cannot be underestimated. Looking further forward and to future economic projections, there will be an increased focus on the impact of AI on the global economy. More specifically, there is a growing interest in how AI will affect productivity in the markets; something which is yet to be quantified.
Overall, Tony provided a more positive view of the current global economic situation than many contemporary market commentators, and one that aligns with the latest Investment Outlook from our Chief Investment Office.
It was great to see Tony on this side of the Atlantic, and we look forward to hosting him – and hearing more of his market opinions – in the near future.
You may also be interested in:
Need more help?
Whatever your needs, we can help by putting you in contact with the best expert to suit you.
Let us contact you
Investment involves risk. The value of investments and the income from them can go down as well as up and you may not get back the amount originally invested. Past performance is not a reliable indicator of future performance.
The information provided is not to be treated as specific advice. It has no regard for the specific investment objectives, financial situation or needs of any specific person or entity.
The information contained herein is based on materials and sources deemed to be reliable; however, Canaccord Genuity Wealth Management makes no representation or warranty, either express or implied, to the accuracy, completeness or reliability of this information.
The tax treatment of all investments depends upon individual circumstances and the levels and basis of taxation may change in the future. Investors should discuss their financial arrangements with their own tax adviser before investing.
Find this information useful? Share it with others...
Investment involves risk and you may not get back what you invest. It's not suitable for everyone.
Investment involves risk and is not suitable for everyone.