Venture Capital Trusts (VCTs) and Enterprise Investment Schemes (EIS) explained
Venture Capital Trusts (VCTs) and Enterprise Investment Schemes (EIS) explained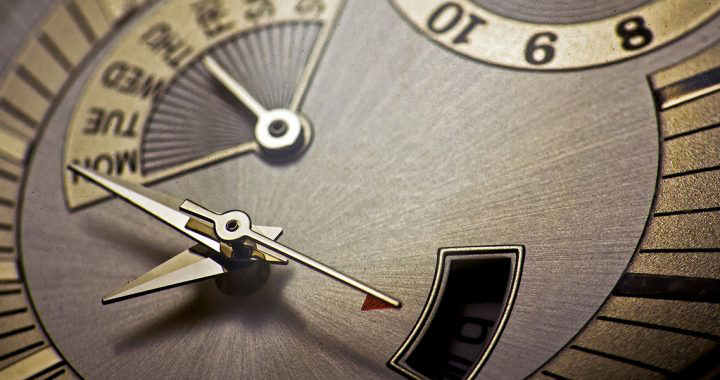 What is a VCT and EIS investment?
Venture Capital Trusts (VCTs) and Enterprise Investment Schemes (EIS) are forms of investments in smaller, early-stage startup companies. They are government-backed investment programmes that give private investors tax relief on their investments for providing finance for these companies to grow.
VCTs and EIS have always been a grey area for investors. Given that they are investments in small companies that attract tax reliefs, they epitomise the idea of 'high risk, high reward'.
In essence, it's because the investment is specifically in small companies that the risk is significant. Obviously, the general rule of thumb in investing is the bigger the business, the less likely it is to fail.
One of the key things to bear in mind when looking into the EIS/ VCT route is its manager. Generally, the managers who focus on more mature businesses (as far as the rules permit) so as to mitigate risk, target yield for a tax-free income from VCTs, have a clear exit strategy, and can demonstrate a proven track record, are the managers to opt for. They should also sufficiently diversify your holding, taking your existing portfolio into account.
What are the different types of EIS and VCTs?
Generalist: These are the managers who typically have a true private equity background and will look for qualifying investments across the whole market. Managers will often take board positions in the investee company.
Specialist: As the name suggests, these are managers who limit themselves to specific sectors, such as leisure, media, or technology.
AIM: The focus of these managers is entirely on qualifying Alternative Investment Market (AIM) companies. This is most commonly a feature of VCTs, although some EIS AIM funds exist.
Knowledge intensive: Qualifying companies will, at the time shares are issued, be carrying out research, development, or innovation.
Why are VCTs/EIS considered such tax efficient investments?
VCTs and EIS have different tax treatments, but both are beneficial from a tax perspective for canny investors who want to reduce their tax liability.
VCTs offer a 30% income tax relief on investments up to £200,000 in a tax year, subject to a five-year retention of shares. When you sell your investments, any capital gains generated are tax free, and dividends are paid without further tax liability. Additionally, VCTs themselves are not subject to corporation tax on gains or distributions from UK companies.
EIS can provide a 30% income tax relief for investments up to £1m, provided they are retained for three years. Tax relief can also be set against tax paid in the previous year if unused. You can extend this investment to £2m if £1m of it is invested in knowledge-intensive companies. Any capital gains generated on your investments after the three years are tax free, and any losses can be offset against either income tax or capital gains tax liabilities in the same tax year. An additional feature of EIS is that they can defer capital gains tax if a gain has been cashed in or realised in the last three years, or the subsequent 12 months. Finally, with EIS investments, investors can enjoy 100% inheritance tax (IHT) relief after a two-year holding period.
What are the risks of investing in EIS and VCTs?
It all looks pretty rosy, doesn't it? What's not to love? Well, the price you pay for investing in VCTs/EIS is swallowing that significant spoonful of risk. As we said earlier, smaller often means riskier in investing terms, particularly where start-ups are concerned. Liquidity is another risk factor – you might have difficulty selling these investments at a reasonable price and sometimes it might be difficult to sell them at any price.
The lack of visibility is another issue, where it may be tricky to obtain reliable information about the value of the companies or the extent of any risks they may be exposed to. There is also a risk with the manager – if they don't stick to the rules, they forfeit tax relief. VCTs/EIS are also often criticised as some are not regulated by the Financial Conduct Authority (FCA) and therefore don't guarantee the protection to investors that other investments might.
Are VCTs and EIS a good investment?
The FCA's advice around VCTs and EIS, to invest 'at your own peril', seems wholly warranted. But that shouldn't scare you away immediately. They remain attractive due to their high growth potential and the generous tax relief options. Investors considering an EIS or VCT investment have to be aware of the risks of this asset class. If you're thinking about it, it is strongly recommended that you seek specialist advice to help to understand the nature of the investment, and whether the risk level suits your profile. For those investors who are prepared to contemplate riskier investments, the tax relief and the returns investors have realised in the past definitely warrant a second look.
Speak to an VCT/EIS expert
CGWM have been advising clients on VCT and EIS investments since the 1990s and have in-depth expertise in the area. We can advise you on VCT/EIS investments as part of our independent, fee-based Wealth Planning service, without tying you to any specific products or providers.
If you found this interesting, you might also want to read:
Need more help?
Whatever your needs, we can help by putting you in contact with the best expert to suit you.
Let us contact you
Investments in VCTs and EISs should be regarded as high risk as they invest in small companies with shares that are highly illiquid and can be hard to sell. They are only suitable for UK resident taxpayers who can tolerate higher risk and have a time horizon of greater than five years. They attract tax reliefs provided the underlying managers keep to certain rules.
The tax treatment of all investments depends upon individual circumstances and the levels and basis of taxation may change in the future. Investors should discuss their financial arrangements with their own tax adviser before investing.
The tax treatments set out in this communication are based on our current understanding of UK legislation. It is a broad summary and cannot cover every circumstance and it does not constitute advice.
The information provided is not to be treated as specific advice. It has no regard for the specific investment objectives, financial situation or needs of any specific person or entity.
Find this information useful? Share it with others...
Investment involves risk and you may not get back what you invest. It's not suitable for everyone.
Investment involves risk and is not suitable for everyone.