News & Views: Discovering calm in turbulent times
Every six months we create News & Views to give you all the latest views from our wealth management experts, to offer you unwavering support in challenging times.
Welcome to the latest edition of our twice-yearly newsletter News & Views, for the second half of 2022. The insights from our experts will keep you fully up to date with developments in the global investment landscape – and how they could affect you as an investor.
We hope you enjoy reading this edition of News & Views. If you have any questions about any of the topics covered, or about your portfolio or plans for the future, please get in touch.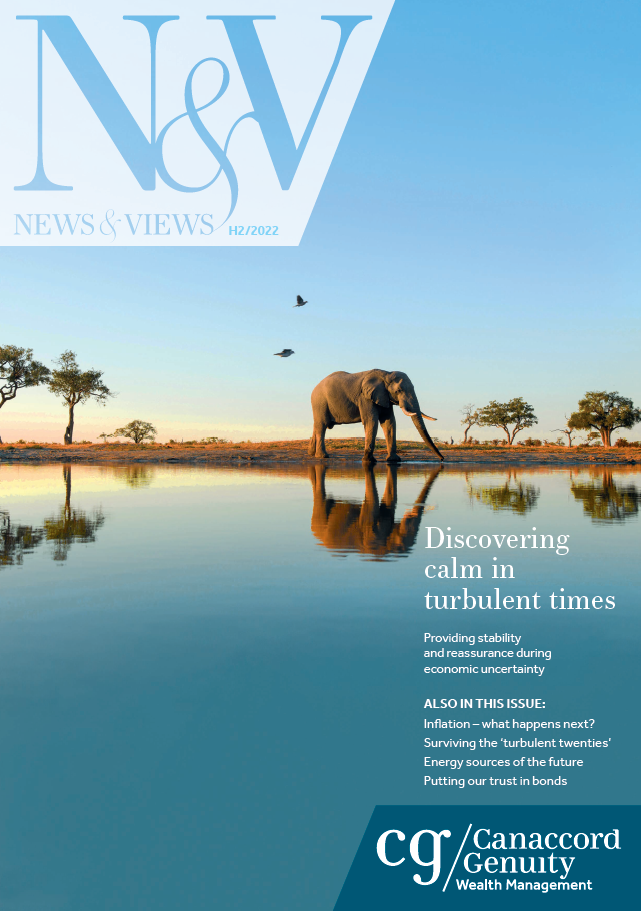 Download this edition of News & Views 2022
If you would like to read this edition of News & Views 2022 in full, you can download the full PDF here.
The articles in News & Views are not to be treated as specific advice. They have no regard for the specific investment objectives, financial situation or needs of any specific person or entity. Investors should make their own investment decisions based upon their own financial objectives and resources and, if in any doubt should seek specific advice from an investment adviser.
News & Views is a marketing communication under the FCA, GFSC, JFSC and IOM FSA rules. It has not been prepared in accordance with the legal requirement designed to promote the independence of investment research and we are therefore not subject to any prohibition on dealing ahead of its dissemination.
Investment involves risk and you may not get back what you invest. It's not suitable for everyone.
Investment involves risk and is not suitable for everyone.