Award-winning ESG investing
What's behind our award-winning ESG investment approach?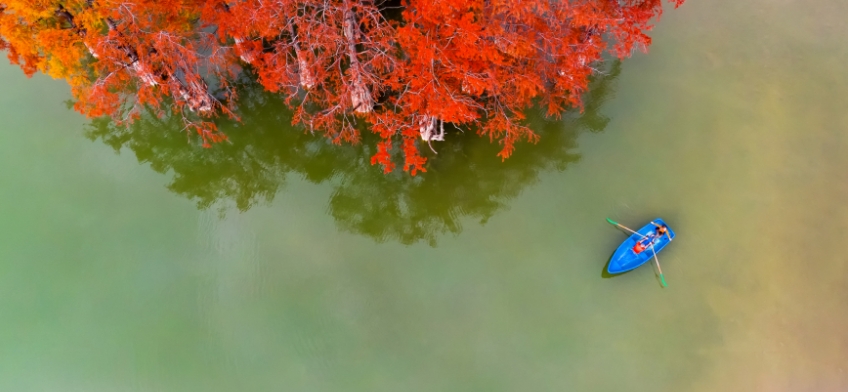 We were delighted to win the Clearstream Award for Best Approach to ESG (environment, social and governance) Investment at the recent City of London Wealth Management Awards. But what exactly is CGWM's approach to ESG investing? And why do we feel ESG is no longer just a 'nice-to-have' for clients, but is fast becoming a mainstay of portfolios? Head of ESG Portfolio Management, Patrick Thomas, shares his thoughts in our latest blog.
What does ESG investing mean to us?
Our philosophy is a simple one: we see ESG as a framework for investing in long-term structural change that makes the world better. To us that means finding companies that are solving the world's greatest sustainability challenges. We see these as being grouped into two main areas - climate transition (helping the planet) and inclusive growth (helping people).
This means a laser-like focus on companies that solve problems. It means investing in some of the most innovative companies in the world. By necessity this requires a long-term global and thematic focus. Importantly, it also means cutting through the marketing spin; the majority of companies in the world are not of interest to us because we do not believe they are truly solving sustainability challenges.
It's crucial to note that ESG investing does not require sacrificing returns. On the contrary, we believe that by investing in some of the most innovative companies around the globe solving the world's greatest problems, investors have the opportunity to access attractive long-term returns.

Where do we see the opportunity in ESG investing?
We don't see ESG as being about what not to invest in. While there are some obvious areas that are environmentally and socially harmful, many other companies are more ambiguous when analysing their impact. Think about insurance companies who have a low carbon footprint themselves but insure a lot of businesses with high carbon impact, for example.
A better way to approach ESG is to think about who might be the winners from the two key megatrends that will drive markets over the next decade: climate transition and more inclusive economic growth. This allows us to identify themes that we think will provide long-term opportunities for our discretionary investment management clients.
We see very attractive investment opportunities in themes related to climate transition like clean energy, electric vehicles and food.
We also see attractive opportunities in social themes are as diverse as oncology, genomics, education and cyber security.
We link all our underlying thematic ideas through reference to the 17 UN Sustainable Development Goals to ensure our investments are solving genuine sustainability challenges rather than engaging in 'greenwashing'.*
What does our thematic approach mean for investors?
Looking at financial markets from an ESG perspective cuts through short-term noise and allows us to focus on themes that really matter in the long run. Importantly, it means we are not constrained by geography. We go where the opportunity is rather than confining ourselves to a particular region.
Our ESG themes span multiple regions, sectors, and business ecosystems. Looking for consistent exposure to a particular theme ensures the portfolio is focused on high growth and long-term economic value creation.
Identifying specific themes, as a first step in the investment process, allows for a more useful allocation of resources. Therefore, instead of covering all regions, sectors, and individual stocks, which is very expensive and inefficient as there are more than 53,000 listed companies worldwide, full attention can be paid to all opportunities associated with an identified, investible theme.
Equity returns are extremely unevenly distributed across time, industries, countries, and individual stocks. A thematic approach tracks profit movements and benefits from them.
What returns have we generated for discretionary clients?
We took part in an independent review of our ESG portfolios by Defaqto at the end of 2021. Defaqto is an independent organisation that analyses our peers and reviews portfolios based on the returns generated for the amount of risk that is being taken, known as risk-adjusted returns. Defaqto uses what's called a 'Sharpe ratio' to determine this. All three of our risk-rated models generated the best risk-adjusted performance, as measured by the Sharpe ratio, of any strategy that they analysed.
* 'Greenwashing' is the process of conveying a false impression or providing misleading information to deceive consumers into believing that a company's products or services are environmentally friendly.
In case you missed it:
If you would like to discuss our ESG services in more detail, please contact us.
Investment involves risk. The value of investments and the income from them can go down as well as up and you may not get back the amount originally invested. Past performance is not a reliable indicator of future performance.
This is not a recommendation to invest or disinvest in any of the themes of sectors mentioned. They are included for illustrative purposes only.
The information provided is not to be treated as specific advice. It has no regard for the specific investment objectives, financial situation or needs of any specific person or entity.
The information contained herein is based on materials and sources that we believe to be reliable, however, Canaccord Genuity Wealth Management makes no representation or warranty, either expressed or implied, in relation to the accuracy, completeness or reliability of the information contained herein. All opinions and estimates included in this document are subject to change without notice and Canaccord Genuity Wealth Management is under no obligation to update the information contained herein.
Find this information useful? Share it with others...
Investment involves risk and you may not get back what you invest. It's not suitable for everyone.
Investment involves risk and is not suitable for everyone.