Canaccord Genuity Wealth Management Guernsey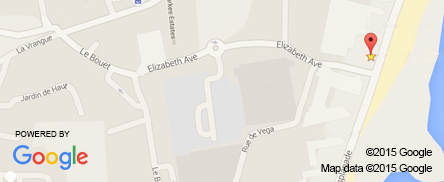 Discretionary portfolio management
With our portfolio management service our Investment Managers build and run a personalised portfolio on your behalf.
Portfolio management
Stockbroking
If you take an active interest in financial markets and want to buy and sell investments on your own behalf, our trading and dealing team can offer you traditional stockbroking services.
Stockbroking services
Treasury services
We also offer added-value services (where the service is authorised in the jurisdiction), for existing private clients with surplus cash pending longer-term investment or with foreign exchange requirement.
Treasury services
Investment funds
Our Canaccord Genuity Wealth Management investment funds are ideal if you want to take advantage of our expertise but you're not currently using our full portfolio management service.
Investment funds
About us
With its own parliament, treasury and one pound note, Guernsey is recognised as an international centre of finance. The jurisdiction of Guernsey enjoys a favourable tax regime, a high standard of transparency and is considered responsible and well regulated.
Canaccord Genuity Wealth Management has been an active member of the Guernsey community for more than 20 years and many of the team are familiar faces on the island. With two offices on the island, our experts in local and international wealth management are dedicated to forming lasting relationships with our private and intermediary clients both here and around the world.
As part of the Canaccord Genuity Group, we have the scale, resources and state-of-the-art technology to deliver effective, efficient and competitively priced investment management services, while also being small enough to provide a truly personal service.
Find out more about our people in Guernsey.
Proud to be part of the Guernsey community
As employers and residents of Guernsey we are proud to support local causes and community events. Since its inception in 2004, we have both sponsored and participated in The Inter Firm Relay, which sees relay teams of four race through the streets of St Peter Port in the hope of recording the fastest times.
Need a different office?
For the Guernsey office please see below. For offshore please visit our Jersey, UK or Isle of Man pages
Speak to one of our investment experts
To discuss your investment needs, book a complimentary, no-obligation consultation.
Request a consultation
Client enquiries, legal and compliance matters and complaints
If you need to talk to our expert teams regarding legal and compliance or client-related matters, use our emails below.
If you'd like to make a complaint, please see our complaints page here.
Legal and compliance contact
Client-related enquiries
Canaccord Genuity Group
We're part of Canaccord Genuity Group Inc., a publicly traded company under the symbol CF on the Toronto Stock Exchange. Established in 1950, it is now a leading global financial services firm, operating in wealth management and capital markets.
The Group has offices in 10 countries, including wealth management offices in the UK, Channel Islands, Isle of Man, Canada and Australia. Canaccord Genuity; our international capital markets division, operates in Canada, the US, the UK, France, Ireland, Hong Kong, China, Australia and Dubai.
Find out more
Investment involves risk and you may not get back what you invest. It's not suitable for everyone.
Investment involves risk and is not suitable for everyone.