five top tips for managing IHT
Five inheritance tax planning tips to help manage the inheritance tax payable on your estate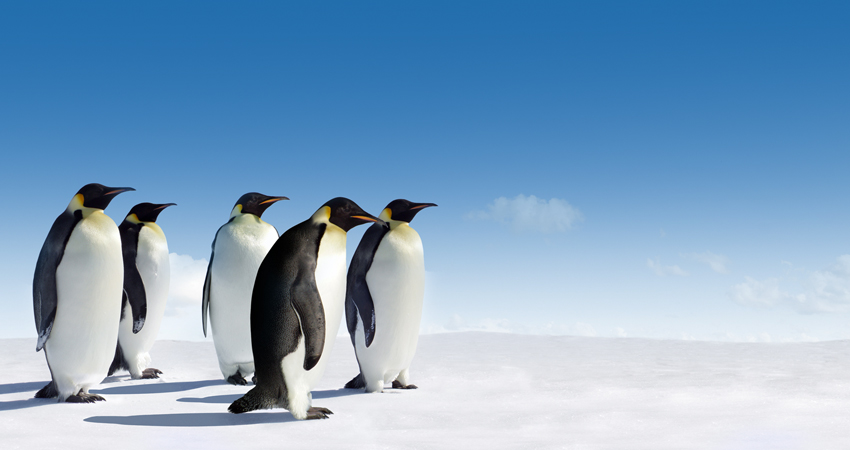 Inheritance tax (IHT) is payable on anything of value that's left behind when you die. The rate is currently 40% and due on anything above the nil-rate band of £325,000 (unless your estate also qualifies for the 'main residence allowance' which adds £175,000 to the inheritance tax nil-rate band), so it's important you know how it might affect you and your family and undertake some IHT planning.
Our top inheritance tax planning tips cover some of the ways in which you can legitimately manage the IHT due on your estate – but make sure that any arrangements do not leave you struggling. IHT planning can be complicated, depending on your personal circumstances and the make-up of your estate, and so our independent financial planners are often asked to give advice specific on inheritance tax planning.
Our top inheritance tax planning tips include the types and amounts of gifts you can make from capital or excess income:
1. Make the most of your gift allowances
Our first inheritance tax planning tip is to think about giving away some of your estate, as some gifts are no longer included in your estate for IHT purposes:
Spouses or civil partners can gift any value to each other during their lifetime, as long as they are both domiciled in the UK
You can make gifts to other people, of up to £3,000 in total in each tax year. This is known as the 'annual exemption'. You can carry forward a maximum of one year, so you could gift up to £6,000 in a particular tax year
You can make any number of gifts of up to £250 each year to separate individuals. These gifts are meant to cover things like birthday and Christmas presents. You cannot combine these with the annual exemption described in the paragraph above
You can make gifts to UK-established charities, national museums, universities and certain other bodies
You can make gifts to people getting married, up to: £5,000 from each parent of the couple, £2,500 from each grandparent or remote relative, £2,500 from bridegroom to bride (and vice versa) and between civil partners, or £1,000 from anyone else.
2. Gift excess income
Our second inheritance tax planning tip is the simplest and easiest way to reduce the amount of your estate liable for IHT (other than spending it!) – and that is to give away excess income not required for day-to-day expenses i.e. 'excess income'.
This exemption allows you to give away money from surplus income, as long as the gift does not reduce your standard of living, is not from capital, and forms some pattern of regular spending. You can distribute any unspent income that otherwise simply accumulates and increases your estate. You could also use this to fund a life assurance policy (see inheritance tax planning tip 4).
3. Gift assets
Making gifts of assets (cash, art, property etc) can also be an efficient way to reduce the value of your future taxable estate. However, having made a gift, it is crucial that you no longer benefit from the assets (known as 'gifts with reservation'). You must also survive for seven years. Such gifts are also known as 'potentially exempt transfers'. If you die within seven years, the recipient may have to pay IHT on the value of the gift.
Assets can be given to people and certain trusts. Trusts are complex, so you should seek advice about this. Gifts into trust are usually chargeable lifetime transfers.
4. Insure your IHT bill
It is also possible to insure your potential inheritance tax liability, particularly for assets that are difficult to gift and put into trust, such as property. If you have excess income (see tip 2) you could take out a 'whole of life' assurance policy that pays out a fixed amount to cover your potential inheritance tax liability on death.
If premiums are paid out of excess income or using your annual gift exemption of £3,000, they would not be counted as chargeable lifetime transfers. The policy should be written in to trust, to prevent the eventual benefit forming part of the estate.
To read more details and an example of how we have helped a client with this sort of IHT plan, please read our other article about using excess income to buy a life assurance policy.
5. Use specialist investments
Our final inheritance tax planning tip relates to a range of assets which qualify for a tax relief called Business Relief (BR). With an IHT portfolio* for example, once qualifying assets are held for two years, they can then achieve exemption from IHT (providing they are still held at the time of death). Many are unlisted and certain AIM-listed stocks qualify. This approach will carry a higher investment risk when compared to other options, however you do not have to give any assets away, you have ongoing access to your capital, and you do not have to survive for seven years – just two.
*This service should be regarded as high risk as it is exclusively focused on equities. The portfolios are wholly invested in small capitalisation stocks. These companies are therefore more volatile and whilst they offer great potential, growth is not guaranteed. It is important to note that this should be seen as a long-term investment.
The current inheritance tax rules and tax treatment of AIM shares may change in the future. We strongly recommend that clients discuss their financial arrangements with their tax adviser before investing, as the value of any tax reliefs available is subject to individual circumstances.
Current IHT rates
IHT is charged at a rate of 40% on assets passed to beneficiaries (other than a spouse or civil partner) over and above the 'nil rate band' of £325,000. A new separate allowance, 'the main residence allowance' was introduced in 2017 which applies when someone leaves their main residence to their children or grandchildren. This allowance is currently £175,000 meaning an individual's allowances could reach up to £500,000 before their heirs have to pay IHT. This new allowance is reduced for estates worth more than £2m and subject to certain conditions.
Speak to an IHT specialist
IHT rules are complicated and constantly changing. Your Canaccord Genuity Wealth Adviser can help you make sure your financial arrangements are up-to-date and take account of the latest legislation.
If you would like to know more about how we can help with your IHT and wealth planning needs, get in touch online or call 020 7523 4500 to book a complimentary consultation. We'll be delighted to answer your questions and provide details of our services.
Further reading
If you found this article useful, you might also enjoy:
The tax treatment of all investments depends upon individual circumstances and the levels and bases of taxation may change in the future. Investors should discuss their financial arrangements with their own tax adviser before investing.
The tax treatments set out in this communication are based on our current understanding of UK legislation. It is a broad summary and cannot cover every circumstance and it does not constitute advice.
Find this information useful? Share it with others...
Investment involves risk and you may not get back what you invest. It's not suitable for everyone.
Investment involves risk and is not suitable for everyone.