healthcare investment trends
The expert view on healthcare investments in a new age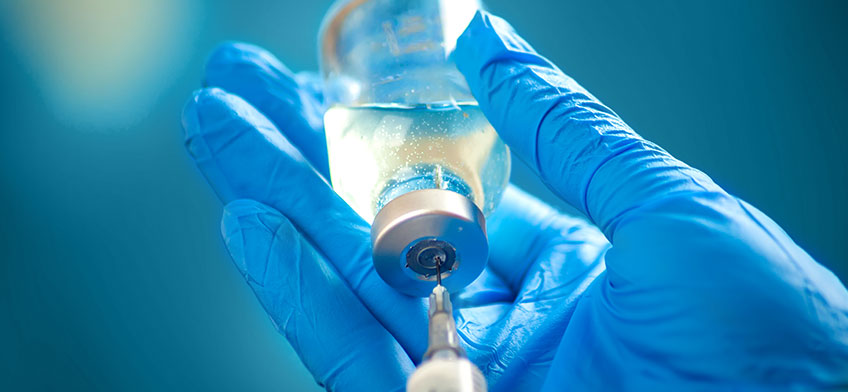 Healthcare investments have long played a key role within our discretionary portfolios. But now health is also the most pressing issue on the global agenda. The world has never before paid so much attention to healthcare or contemplated the difficulties we currently face.
In this video, our Deputy Chief Investment Officer Justin Oliver, chats with Dan Mahony, Co-Head of Healthcare at active fund manager Polar Capital about the incredible pace of change driven by the pandemic and the healthcare investments trends emerging from it. Dan previously worked as a research scientist, having achieved a first in biochemistry from the University of Oxford and a PhD in developmental biology from the University of Cambridge.
Discover how complex and fast changing healthcare has become, encompassing many different business types and as many investment opportunities. This dynamic sector has expanded beyond the drug companies to include biotechnology, life science research tools, supply chain logistics and more. Dan explains that the number of companies trying to crack new treatments and a COVID-19 vaccine increases risk for investors, but if you diversify positive returns are achievable.
This video was recorded on 29 June.
When it comes to investment trends in healthcare, Dan sees the impact of technology and the structural changes it creates as a major factor. He also believes the speed of adoption (the pace at which new technologies and treatments are taken up) is more important now than ever before, if tricky even for the experts to predict.
The example he uses is the meteoric rise of 'telehealth' - live video consultations between medical practitioners and patients. Pre-pandemic, Mount Sinai, New York's biggest hospital, was doing about 150 telehealth consults a month, now it averages 8 000 a day. That's about five years' worth of adoption in the space of three months.
Watch the video now for Dan's thoughts on the vaccine we're all eagerly waiting for and his insights into the US$8trn healthcare industry. At a time of amazing innovation, he explains what the future may hold and how investors can find exposure to areas of robust growth in this exciting sector.
Speak to one of our experts
If you have any questions about the issues raised in this article or about investment management more generally, please get in touch with us or email wealthmanager@canaccord.com.
Let us contact you
If you're unsure which of our teams to contact, let us help you. We can put you in touch with one of our experts who will discuss your wealth management needs with you.
Find out more
Find this useful? Read more here:
Investment involves risk. The value of investments and the income from them can go down as well as up and investors may not get back the amount originally invested. Past performance is not a reliable indicator of future performance. This is not a recommendation to invest or disinvest in any of the companies or funds mentioned. Names of companies and funds are included for illustrative purposes only.
The information provided is not to be treated as specific advice. It has no regard for the specific investment objectives, financial situation or needs of any specific person or entity.
The information contained herein is based on materials and sources that we believe to be reliable, however, Canaccord Genuity Wealth Management makes no representation or warranty, either expressed or implied, in relation to the accuracy, completeness or reliability of the information contained herein. All opinions and estimates included in this document are subject to change without notice and Canaccord Genuity Wealth Management is under no obligation to update the information contained herein.
Find this information useful? Share it with others...
Investment involves risk and you may not get back what you invest. It's not suitable for everyone.
Investment involves risk and is not suitable for everyone.