Investing in turbulent times
Investing in turbulent times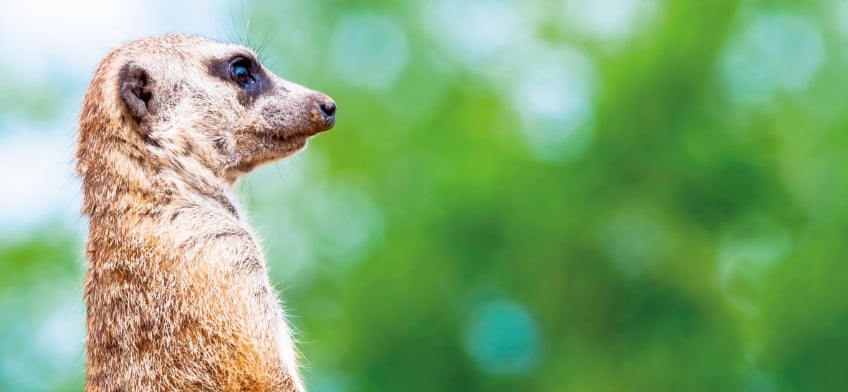 The complex art of predicting the future for investors
At Canaccord Genuity Wealth Management (CGWM), we cannot always predict the future. However, following the acquisition of Punter Southall (PSW), we are evolving and uniting our investment approach, based on PSW's 'inflation+' experience, combined with CGWM's expertise and proven investment strategy. We believe this will help to inflation-proof portfolios and give you the best of both worlds.
It will ensure we remain fully focused on making the right investment decisions in the current inflationary situation, and on finding ways to inflation-proof discretionary portfolios over the medium to long term.
The investment opportunities for turbulent times outlined in this article, are based on this approach.
Causes for concern
As we sat around the crystal ball in 2019 and thought about the decade ahead, we foresaw myriad uncertainties that would contribute towards a volatile period ahead. Our preeminent concern was around the structural imbalances throughout the global economy and the growing chasm between the fortunes of the rich and the poor. Our view was that the uneven economic experience of the last few decades would lead to greater political and societal friction.
We also recognised that we were moving away from the US-dominated world to a 'multi-polar' scenario where growing tensions would become obvious, not least between the world's two superpowers, the US and China. Trust would be in retreat across the globe.
Other worrisome factors included the realisation that despite a period of relative economic calm and moderate growth, governments had irresponsibly way overspent their incomes. Their philosophy of 'spend now, think later' would contribute towards greater inflation uncertainty.
Asset markets have proved in the past that they can cope with geopolitical, political and societal problems, as long as they are not expensive (the asset markets, not the problems). This would be the biggest impediment to returns this decade, as we saw it a few years ago. Investments had broadly been driven to high valuations by ever-supportive central banks, who had also implicitly encouraged governments to load up on debt, and, in many places, these valuations were too expensive.
What do these turbulent times mean for investors?
As an investor, you might understandably think about all these factors and decide you want to 'get off the ride'. We believe that would be a mistake and we suggest that rather than giving up on investments, you should simply think differently. The good news is that there is an antidote to the poisonous circumstances we are currently living in – and that is attractive investment opportunities.
So, which areas should investors focus on? We believe there are certain themes that should help to mitigate the effects of inflation through the rest of this decade, aided by many of the global trends that we envisage dominating the economic outlook.
The future for investors – where are the opportunities?
1. Healthcare
Whether we like it or not, we are all getting older; as a society we are greying. We will also lead longer lives and will want to live life as fully as possible for as long as possible. We expect this to lead to a golden era for medical development and exciting growth opportunities in the healthcare sector. The fact that the industry's earnings are dependable and offer inflation protection strengthens the case for investment. And if cash-strapped governments try to help in every way to keep us out of hospital, that could be the icing on the cake.
2. Renewable energy
The issues with Russia have shown just how badly prepared many countries were for an energy shock. Most governments believe the answer is a massive increase in renewable energy. Whether that is right or not is a moot point; the simple decision is to follow the governments' money and invest in a sector where there will be growth in the low-growth world that we envisage ahead.
3. Infrastructure
The same can be said for infrastructure, where we should see the twin benefits of investment in new developments and in improving existing utilities as we reshape our economies. Both themes also offer the prospect of inflation-proofed revenues.
Could there be opportunities in fixed-interest markets?
Outside equity investments, there is a growing list of assets that could help drive portfolio returns in the coming years.
This decade is likely to be very difficult in comparison to the last, but that is reflected in various fixed interest markets, where yields have risen aggressively to offer investors compensation. This has afforded investors a generational opportunity in certain corporate and consumer fixed-interest markets, where if one is selective and specific there are opportunities in both higher-rated and more speculative companies' bonds. It would be irresponsible not to suggest that things could get worse before they improve (a lesson we have surely learned already this decade), but the seeds for future investment success have been sown in the major bond sell-off we have experienced in the last year.
Speak to our experts about investing in turbulent times
"The future ain't what it used to be"
This famous quote from baseball coach Yogi Berra might still hold true for certain factors across the world, but it doesn't need to apply to your investment portfolio. It might be tougher to invest in these turbulent times, but we are excited by the prospects for our investment strategies and for investors.
If you would like any further information, please get in touch with your usual contact. If you are new to Canaccord Genuity Wealth Management, please use the contact button below to get in touch with us.
You may also be interested in:
Need more help?
Whatever your needs, we can help by putting you in contact with the best expert to suit you.
Let us contact you
Investment involves risk. The value of investments and the income from them can go down as well as up and you may not get back the amount originally invested. Past performance is not a reliable indicator of future performance.
The information provided is not to be treated as specific advice. It has no regard for the specific investment objectives, financial situation or needs of any specific person or entity.
This is not a recommendation to invest or disinvest in any of the companies, themes or sectors mentioned. They are included for illustrative purposes only.
The information contained herein is based on materials and sources deemed to be reliable; however, Canaccord Genuity Wealth Management makes no representation or warranty, either express or implied, to the accuracy, completeness or reliability of this information. Canaccord is not liable for the content and accuracy of the opinions and information provided by external contributors. All stated opinions and estimates in this article are subject to change without notice and Canaccord Genuity Wealth Management is under no obligation to update the information.
Find this information useful? Share it with others...
Investment involves risk and you may not get back what you invest. It's not suitable for everyone.
Investment involves risk and is not suitable for everyone.