Market update - is the worst behind us?
Market update - is the worst of market turmoil behind us?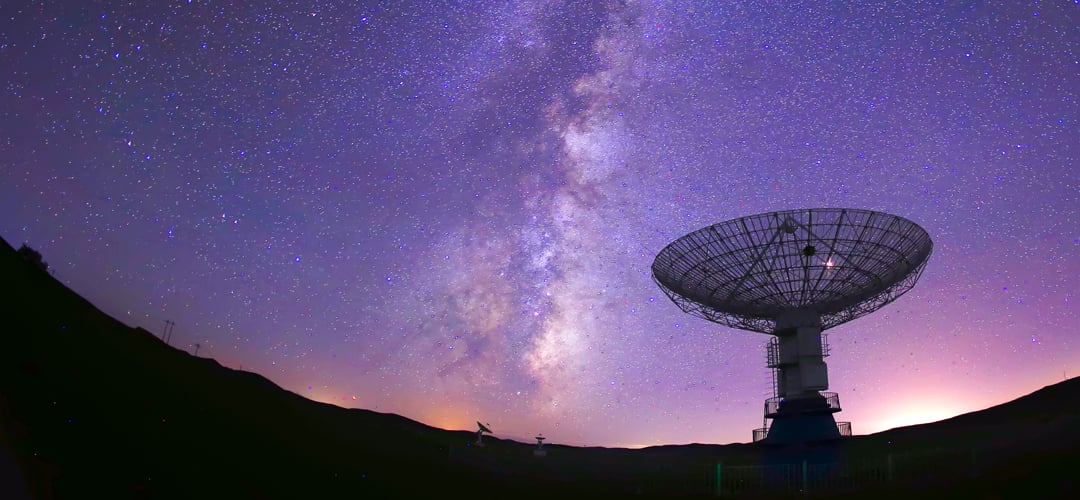 In this article, our Chief Investment Officer, Michel Perera, reflects on what has been happening recently in bond markets, the impact on equities and suggests "we must be careful not to embrace kneejerk reactions that dreadful markets often provoke."
Michel says what has happened this year is truly exceptional, but with so many bits of bad news falling on the market recently, the streak could well end soon. In addition, September is generally the worst month in markets, in particular when they have been falling previously.
As the main driver of global risk appetite, most of his comments in this article relate to the US economy and market, which has now taken back all the returns since 30 June. This is happening very fast on the back of US Federal Reserve (Fed) policy with three shoes dropping in a row: the Jackson Hole speech in late August, the August US consumer price index and the Fed meeting on Wednesday. Other markets have followed suit - and the UK mini-budget on Friday did not help the investor mood.
What is happening in bond markets?
It is the worst year for bond markets since 1949 and bond yields have created massive collateral damage to all other investments.
In simple terms, interest rates going rapidly from 0% to 4% means that future corporate earnings should be worth less. This valuation change has been particularly brutal for shares in so-called 'profitless tech' (firms delivering the tech we use regularly but whose profit stream is way out into the future); while companies with strong cashflows have been much more defensive this year (energy, utilities, consumer staples).
Is this bond market turmoil going to continue and what will be the impact on equities?
The bond market has now finally caught up with the expectations for Fed rates. This means that unless the Fed changes its policy towards higher rates, the market movement in bonds is mostly behind us.
Generally speaking, the 'new' level of the bond market will have the most impact on corporate credit bonds and most equity sectors. This means sector and stock selection are crucial to avoid mispriced shares as well as those businesses that will be vulnerable to rising costs, such as wages. As ever, here at Canaccord Genuity Wealth Management (CGWM), we will continue to proactively support our clients through our detailed global market analysis and expert stock selection.
What about the risk of recession in the US?
Equities still face the potential problem of a possible recession in the US. Although a recession is more likely in Europe, it is the US economy that will determine the direction of global risk markets.
Both Q1 and Q2 saw negative real growth in the US – and while technically a recession, it didn't feel like one because nominal growth (including inflation) was up by nearly 10%! There is no doubt that the US economy will slow down as a result of the 3% interest rate hikes (so far) by the Fed, which will affect earnings - but the distinction between a slowdown, a mild recession and a hard recession is crucial.
The world is a different place now than it was before the previous deep bear markets of 2000-2002 and 2008-2009:
Banks are much better capitalised than they were at any time during these periods
Corporate borrowers have refinanced their debt at historically low rates and have extended their maturities
Mortgage borrowers now have the highest equity cushion in decades.
This tells us that a banking crisis or real estate slump is highly unlikely and if we get into a recession (as per the technical definition), it is likely to be a shallow one.
This is both good news and bad news. The good news is that the drop in earnings should be limited. The bad news is that the cavalry won't come to the rescue immediately (in the form of rate cuts by the Fed).
We have to listen carefully to what Fed Chair Powell is saying. He has been trying to get the market to be less bullish about future earnings in certain sectors like technology, which is why his rhetoric has become so harsh. Conversely, however, he has clearly said that a pause in rate increases could make sense, since policy acts with a lag; further, the Fed would have to be confident that inflation is moving back down to target before cutting rates.
The point therefore is that you shouldn't have investments that are purely predicated on the Fed cutting rates, but because they are properly priced now for the current level of rates. Once again, investment selection becomes more important than blanket views about equities.
How will the US midterm election impact markets?
The run-up to these elections on 8 November (which happen every four years) tends to put pressure on US equities (hence global equities too) although the aftermath tends to be much more positive.
Since 1942, every year following midterms has been positive for US equities (and in 1942 the world was obviously in a bad spot). Looking at data since 1962, we can see a huge difference in the losses coming up to the midterms (-19% on average) and the positive returns afterwards (+31% on average).
There is obviously no guarantee of anything similar, but US markets generally move with the presidential cycle. The correction seen this year to date in the US market is a little worse than the average, at 22% vs 19%, but the markets are tracking quite closely. The recovery often precedes the elections, once the final losses for the governing party are priced in.
What action should I take with my investments?
We can obviously not forecast the market with any degree of accuracy, but the combination of factors we have discussed here tells us that selling risk assets at this juncture could well be a knee-jerk reaction that we would regret later.
We are certainly not saying that volatility is over for this cycle. There may well be some more issues ahead, but the magnitude of these problems should not be comparable to the last two bear markets we have seen this century, either in length or depth. Some relief may come in the form of the Fed pausing its rate hikes, although the final green light of the Fed cutting rates may take a while longer into next year due to sticky inflation.
Ultimately, however, the recent drops in economic activity, the almost unique fast pace of rate rises, and the consumer tax that is inflation, are all likely to bring price rises to a more reasonable level later next year, with central banks acknowledging it along the way.
Selling equities into this panic would likely be a poor decision in hindsight and we believe we can navigate this turmoil with less damage than we have seen so far. While these market conditions can be unsettling, our CGWM Investment Managers can support and guide you through the current market conditions. Please feel free to call us to discuss how we can help you.
Need more help?
Whatever your needs, we can help by putting you in contact with the best expert to suit you.
Let us contact you
Investment involves risk. The value of investments and the income from them can go down as well as up and you may not get back the amount originally invested. Past performance is not a reliable indicator of future performance.
The information provided is not to be treated as specific advice. It has no regard for the specific investment objectives, financial situation or needs of any specific person or entity.
This is not a recommendation to invest or disinvest in any of the companies, themes or sectors mentioned. They are included for illustrative purposes only.
The information contained herein is based on materials and sources deemed to be reliable; however, Canaccord Genuity Wealth Management makes no representation or warranty, either express or implied, to the accuracy, completeness or reliability of this information. All stated opinions and estimates in this document are subject to change without notice and Canaccord Genuity Wealth Management is under no obligation to update the information.
Find this information useful? Share it with others...
Investment involves risk and you may not get back what you invest. It's not suitable for everyone.
Investment involves risk and is not suitable for everyone.