Volatility, inflation and a trade war?
Volatility, inflation and a trade war? What 2018's bumpy start really means for investors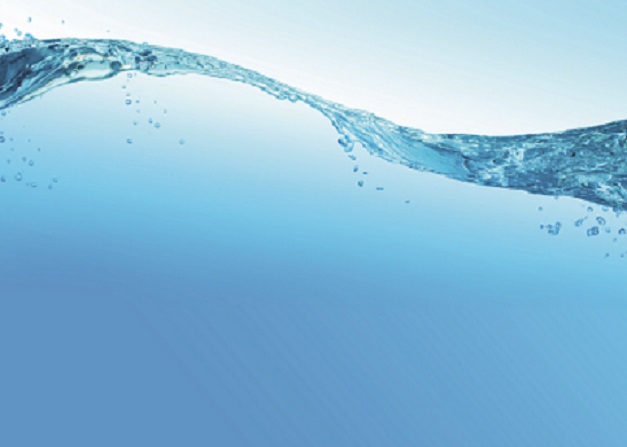 In his quarterly global market update, our CIO, Michel Perera considers what the return of volatility means for markets, how serious the inflation threat might be and whether or not we think a fully blown trade war is on the cards for 2018.
Is volatility here to stay?
Financial markets have short memories. As the Trump era ushered in a low volatility regime for equities, investors got used to the 'cake and eat it' of high returns with no market shocks, and assumed it was the new norm. Alas, volatility resumed this year and the February – March market fall (or correction) led many instead to assume that market turmoil means lower future gains. In fact, neither view is correct.
Falls like the one we experienced in Q1 2018 are normal and healthy, even in bull markets. The average correction is 14% from top to bottom, and markets still end up with strong returns for the whole year.
What does this mean? Equities are a long-term game, so it's important for investors not to be unsettled by recent volatility. It is riskier to invest for a short holding period, because volatility may well hurt returns during that timeframe.
Ultimately, though, sentiment is not the main issue when assessing market volatility and three factors matter most:
1. Fundamentals (growth, earnings, margins, business cycle)
2. Valuations (how cheap or expensive stocks are)
3. Technicals (how the market is positioned).
Ideally, all three factors work in your favour, but they don't always, so when worries trigger a market fall, technicals will suffer. If fundamentals have not deteriorated, valuations are cheaper, making the market more attractive, which can lead to a rebound from the technical correction.
This year, volatility has resumed but that does not call the bull market into question. Only fundamentals do and world fundamentals (including world growth, corporate earnings and trade flows) are as healthy as we have seen them for decades.
How serious is the inflation revival?
What a relief that markets are worried about inflation and not a lack of growth! During a long period of ultra-low growth following the 2008 financial crisis, you may recall the central banks' fears of deflation and of following in the footsteps of Japan. Instead, the central banks must be thrilled, because inflation is easier to deal with than deflation, and they have all the tools to do so.
Now statistics tell us that there is no longer room for the economy to grow without some inflation, so should investors worry that prices will surge like a coiled spring? Indeed, some components of US inflation are no longer falling (mobile and cable subscriptions, physicians' fees) and the dollar weakness has imported inflation into the US. On the other hand, the structural and global forces that have kept prices down for the last decade are stronger than ever (demographics, technology, automation, online shopping).
It is churlish to try and forecast inflation down to the decimal point, but broadly we can say that the Federal Reserve's (Fed) 2% target (US inflation is what matters to markets) is likely to be met this year or next and perhaps exceeded. Runaway inflation, though, as in the late 1960s and 1970s, is off the cards for quite some time. Consumers simply won't wear it: the psychology of flat prices is now deeply ingrained and it would take a major shock to change that.
Are we going into a trade war?
After the massive tax break (US$1.5trn over 10 years) and the additional budget spending of US$200bn to add growth to the US economy, President Trump started applying import tariffs, first by product (steel and aluminium), then by country (China), threatening to undo the economic stimulus. Is this dangerous?
Economists will argue for free trade and point to the tit-for-tat protectionist laws in the 1930s as the real cause of the Depression. Since then, world trade has soared to one third of GDP, raising the stakes exponentially for any trade dispute. A trade war could reduce world economic growth by nearly 1% and turn the equity bull into a bear.
President Trump may have domestic political motives. Is this a one-off to bolster the Republicans in the mid-term elections, or the first salvo in a damaging trade war?
Negotiations with Canada and Mexico on the North American Free Trade Agreement (NAFTA) point to tariffs being used as pawns in a negotiation with the largest trading partners. This pattern with China is likely to continue and the US is now becoming more sophisticated in its approach, focusing on the new industries that China wants to dominate by 2025. This is clearly aimed at extracting the trade concessions in negotiations by applying maximum pressure. These trade skirmishes are likely to lead to a trade armistice rather than a trade war. We will nevertheless be watching this situation very carefully.
In conclusion
We are in a stage of the cycle and the markets where many investors ask themselves whether we are headed for a recession or a bear market, whether bubbling inflation will stop the party or whether politics (in Europe, the Brexit negotiations, or in trade skirmishes between the US and China) will damage markets. We prefer to look at the economic and corporate fundamentals and believe there is still some road ahead for the stock market bull. The greatest risk we see is that of a global trade war, but we consider it unlikely.
Investment involves risk. The value of investments and the income from them can go down as well as up and you may not get back the amount originally invested. Past performance is not a reliable indicator of future performance.
The information provided is not to be treated as specific advice. It has no regard for the specific investment objectives, financial situation or needs of any specific person or entity.
The information contained herein is based on materials and sources that we believe to be reliable, however, Canaccord Genuity Wealth Management makes no representation or warranty, either expressed or implied, in relation to the accuracy, completeness or reliability of the information contained herein. All opinions and estimates included in this document are subject to change without notice and Canaccord Genuity Wealth Management is under no obligation to update the information contained herein.
Find this information useful? Share it with others...
Need more help?
Whatever your needs, we can help by putting you in contact with the best expert to suit you.
Let us contact you
IMPORTANT: Investment involves risk. The value of investments and the income from them can go down as well as up and you may not get back the amount originally invested. Past performance is not a reliable indicator of future performance.