Women and investing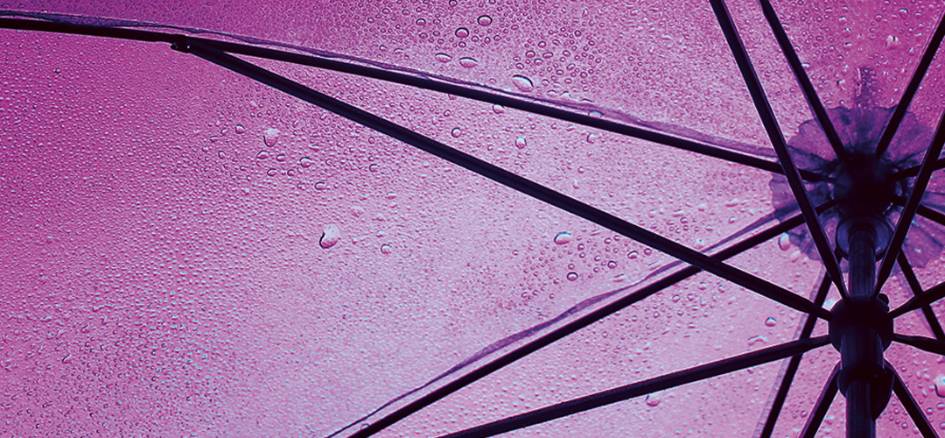 It's widely known that women don't invest in the markets (stocks, shares and bonds etc.) as much as men, with countless surveys about women and investing (including our own at Canaccord) as evidence. Our most recent survey[1] showed that 24% of high-net-worth women do not have a pension or an investment portfolio. In contrast to this, only 14% of wealthy men surveyed do not have an investment portfolio and 18% don't have a pension. In fact, cash is second on the list of the asset classes which women own (first is property) while cash doesn't even feature in the top three asset classes which men own (investments, property, pensions)[1].
Why are we so concerned about women and investing?
This is by no means to chastise women or make them feel bad about their approach to their finances. There are countless other studies suggesting women are in fact more financially responsible, better money managers[2] and better investors[3]. But by avoiding private pensions, stocks and shares ISAs and investment portfolios, most women are missing out on growing their wealth long term and this investing gap is impacting their financial stability in later life. Of course, the need to invest is even more urgent for women as they become wealthier; according to Capgemini, 60% of the UK's wealth will be in women's hands by 2025.
Women and investing - what are they missing out on?
According to HMRC, women are great savers; nearly one million more women than men opened savings accounts in the last few years[4]. But with cash savings only, women are missing out on better returns. Of course, investing in any other asset class but cash involves a level of risk
but inflation means cash savings are eroded over time
, particularly in an era of ultra-low interest rates, whereas investments are generally designed to grow.
In fact, equities are one of the few assets which currently offer a yield above inflation - the dividend yield from the UK equity market stood at 3.5% in November 2020, far in excess of cash and government bonds and, crucially, above the UK's 0.5% year-on-year rise in CPI inflation.
Why aren't wealthy women investing?
According to our research, women are still far more convinced that property will be the asset class that delivers the best returns (43% compared to 24% of men). Men are far more confident investors, with well over a third (37%) believing they will get a better return from their investments than they will from property or pensions. Clearly a very different perspective on how men and women expect to safeguard their financial future.
The barriers to women investing are various and complicated. Of course, there are widely understood practical reasons why women, over generations, have been unable to invest as much as men (career breaks for caring responsibilities with greater frequency and them needing to fund longer
retirement
periods because they simply live longer than men generally). But where high-net-worth women have the funds to invest, it seems there are other barriers holding them back.
Our sense is that part of the problem may be that the wealth management industry has historically been seen as an 'old boys club' and hasn't done enough to proactively engage with women and start a conversation. Which means the industry as a whole must do more to change this perception to get more women investing. The good news is that much is changing and hopefully with much greater awareness, we are starting to see progress.
At Canaccord Genuity Wealth Management, we passionately believe investing should be open to all – and not be the preserve of men only - which is why our financial planners and investment managers will always be accessible to their clients – to answer any questions they have and to explain exactly what they are doing with their money in a clear and friendly way. Our experts will always listen carefully to your requirements and build a relationship on your terms.
Wealth management for women
We want to help give women the confidence they need to access financial planning and investment advice so that they can have all the opportunities that men do and achieve the best possible outcome for their long-term financial future.
We're working hard to better understand why so many women aren't investing and see if we can help make a change. So, if you are a woman reading this and looking to invest (or indeed ruling it out), we would love to know more. Perhaps together, we can take some small steps to break down the misconceptions around investing and improve the financial futures of women everywhere.
Speak to one of our experts
If you would like to talk more about this topic or if you would like to know more about how to start investing, please get in touch with us or email wealthmanager@canaccord.com.
Found this interesting? Read more:
[1] All figures, unless otherwise stated, are from YouGov Plc. Total sample size was 1,012 high net worth individuals. Fieldwork was undertaken between 11 - 24 October 2019. The survey was carried out online.
[3] https://www.thisismoney.co.uk/money/investing/article-8086171/Want-beef-returns-pays-invest-like-woman.html
[4] https://www.stylist.co.uk/money/uk-investing-money-investment-women/267479
Investment involves risk. The value of investments and the income from them can go down as well as up and you may not get back the amount originally invested. Past performance is not a reliable indicator of future performance.
The information provided is not to be treated as specific advice. It has no regard for the specific investment objectives, financial situation or needs of any specific person or entity.
The information contained herein is based on materials and sources that we believe to be reliable, however, Canaccord Genuity Wealth Management makes no representation or warranty, either expressed or implied, in relation to the accuracy, completeness or reliability of the information contained herein. All opinions and estimates included in this document are subject to change without notice and Canaccord Genuity Wealth Management is under no obligation to update the information contained herein.
Find this information useful? Share it with others...
Investment involves risk and you may not get back what you invest. It's not suitable for everyone.
Investment involves risk and is not suitable for everyone.