20170616 - What's the outlook for investing in the US? We say blue skies with the chance of a summer shower…
What's the outlook for investing in the US? We say blue skies with the chance of a summer shower…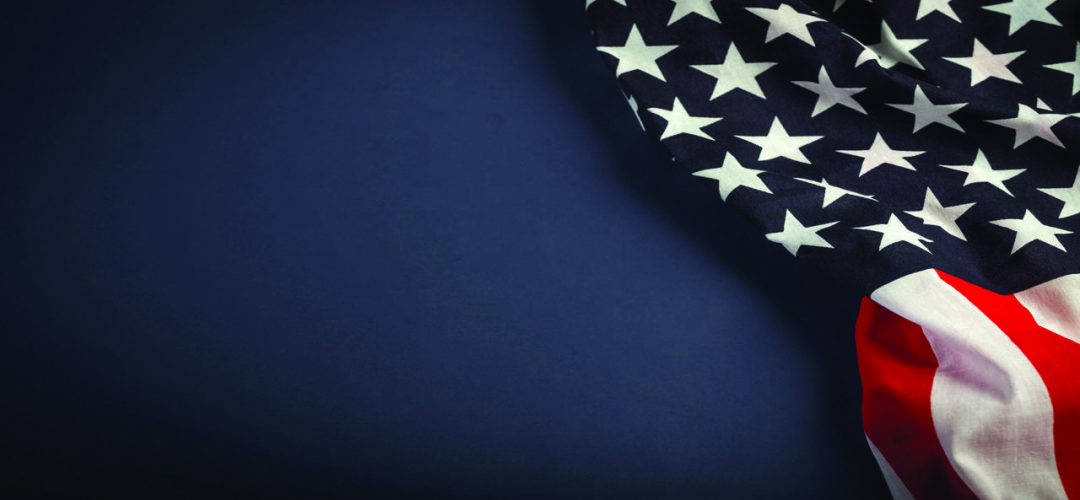 At the moment, the so-called 'Trump Bump' shows little sign of abating. Whether the buoyancy of the markets can be attributed to anything the Donald has done is unlikely.
For him, it's a case of being in the right place at the right time and he's basking in the glow of the strong performance of US equity markets, which is largely down to underlying economic factors. So what is the outlook for investing in the US?
Outlook for investing in the US – how are equity markets behaving?
Equity markets have remained near their all-time highs and in a narrow trading range for the last few months. They experienced a few glitches recently when tensions over North Korea threatened to boil over and when President Trump failed to get his healthcare reform package approved, but no meaningful correction has occurred – the S&P 500 dropped c. 2.80% between March 1 and April 13 before recovering.
A lot has been written about the historical lack of volatility and how it will all end in tears for investors when it comes to investing in the US – and beyond. We may get a correction, and probably will, as markets do not go up in a straight line. But, as is often the case, it will be caused by something which has not yet been factored in or is a complete surprise. If we based our investment decisions on things that 'may' happen we would probably never invest in equity markets. Every year within memory in economic history there have been geopolitical concerns. There will be a correction at some point and at that time we will assess whether it is something that could derail our longer-term positive outlook for equity markets and take the appropriate action. In the meantime, we will continue to base our view on the existing and expected economic environment.
Outlook for investing in the US: what's happening with the global economy?
We still think most G7 economies are in a growth phase and that interest rates – in many of them – are set to rise. Historically when interest rates start to rise with an expanding economy, equity markets tend to do well. Looking at the political back drop, the UK has tenuously re-elected Theresa May and it is the UK where we think growth will be weaker in the major economies. Elsewhere, Macron has won the French Presidential election and Merkel is campaigning well in Germany. In the US, President Trump is still finding his feet and causing most to remain nervous. At the moment there is a negative lean to sentiment given his inability to get his healthcare plan passed and so pave the way for his tax reduction proposals. There is now a view that he won't get it done this year, which has perhaps caused 'the Trump' trade to stall. But if the perception changes and he is able to make some headway, as he has said he is committed to, this could act as a catalyst for further gains in equity markets.
What are our preferred sectors to invest within US equity markets?
When thinking about the outlook for investing in the US, we would definitely focus on the financial sector, which will be a major beneficiary of deregulation and higher US interest rates; with potentially a further two hikes this year. Then there is also the technology sector to consider, which is set to continue along the trajectory of the 'technological revolution'. The consumer discretionary spending sector is another to watch, supported as it is by higher spending, lower unemployment, wage growth and the 'millennial' demographic growth story.
So for investors in US equity markets, the outlook is pretty rosy. A correction in equity markets is inevitable, as is the norm, but the US economic and political environment is supportive of higher corporate earnings and equity prices and this would cause us to remain invested. But there is nothing wrong with trimming back a little to provide a war chest when the inevitable correction occurs. It's always good to be prepared for a storm.
Your capital is at risk. The value of investments and the income from them can go down as well as up and you may not get back the amount originally invested.
The information provided is not to be treated as specific advice. It has no regard for the specific investment objectives, financial situation or needs of any specific person or entity.
Find this information useful? Share it with others...
IMPORTANT: Investment involves risk. The value of investments and the income from them can go down as well as up and you may not get back the amount originally invested. Past performance is not a reliable indicator of future performance.