20170915 - The European Detox
The European Detox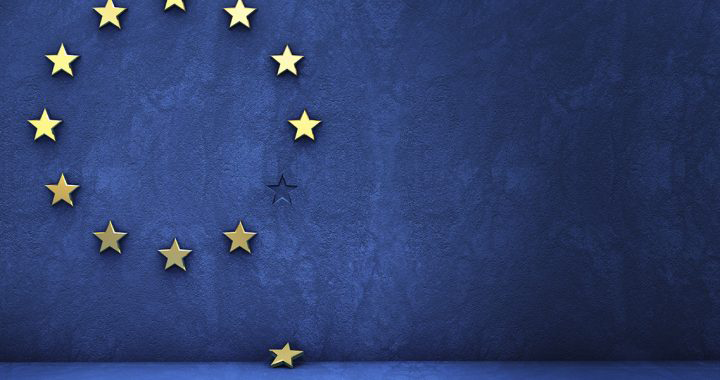 It is an inescapable fact that the European economic backdrop is as good as it's been for a long time. What's more, the European political uncertainties that dominated the news headlines and weighed on markets earlier in the year have largely dissipated. But is the European awakening for real this time?
Opening our investment seminar in Guernsey this week, Michel Perera, Canaccord Genuity Wealth Management's Chief Investment Officer, explained why the economic upswing in the eurozone is indeed solid, widespread, fundamentally based and healthy and equally, where the opportunities for investors lie.
Continental Europe has done particularly well this year as an equity investment area. Whereas emerging markets and large cap growth may have been on the radar of most global investors for a while, Europe had been totally shunned by global asset allocators since it suffered a double-dip recession in 2011-2013, as the rest of the world was recovering. In addition, the EU was home to more acute political and economic problems than other developed economies: the rather inelegant acronym PIIGS[1] reflected the world's view on the irreparable political mess in Europe.
Suddenly this year, populist politicians were defeated in various European countries, surprising many market participants. Asset allocators who were reluctant to invest in Europe looked at their large underweights to the region. The sharp reduction in political risk – added to the eurozone recovery and cheap valuations – was the trigger to an impressive upswing: Purchasing Managers Indices (PMIs) hitting levels of 55-57, unemployment sinking like a stone, core inflation bottoming and wages outstripping prices. This was the right combination of ingredients which previous false-start recoveries were missing.
Even the persistent laggard, the banking sector, is healthier than in post-crisis memory with improved capital ratios, more lending to businesses and individuals and fewer non-performing loans. Crucially, this is not a short-term artificial boost, unlike the US dollar strength of late 2014-early 2015.
Then the European Central Bank started to help as well. Draghi has hinted at a different monetary policy blend, with more tapering and higher rates on the horizon, highlighting the durability of the European rebound.
Equity valuations are no longer cheap compared to the US, but there is more room for improvement in Europe, as profits and profit margins have lagged the US for a decade. Europe is late in the cycle compared to the US, as it only emerged from its recession in 2014.
Even if investing in Europe is no longer seen as toxic, not all the 'juice' has been driven from the trade. Most commentators still quote the list of future elections as a hurdle to investing: mathematically, with 27 countries in the EU (post-Brexit), half-a-dozen will have elections every year. This is reminiscent of the post-crisis period when many baulked at buying risk assets due to a litany of problems ahead and eventually capitulated when those issues waned. The incipient outperformance of eurozone stocks this year is founded on solid ground but, is still destined to climb the proverbial wall of worry, before becoming overbought.
Importantly, for us as investors, Europe is fertile territory for stock pickers. Why? Because it's not one uniform country like the US with French investors buying French stocks, German investors buying German stocks, and so on. The true non-biased pan-European stock picker can have a field day among all these discrepancies.
Also, what happens as the recovery broadens? Global large cap stocks become more fully valued and investors start digging into the small–mid cap (SMID) world – much more challenging for the layman, but infinitely more rewarding. Why would smaller caps do well? Well, simply because the European recovery which started with exports (don't forget the eurozone exports 3% net of its GDP), has now broadened to consumption (in Germany), construction (in France), services (in Italy) and exports from less usual places (Spain).
What are the risks of investing in European equities?
The most important one, which is not normally mentioned, is the risk of currency overshoot. The euro has already rebounded from US$1.04 to US$1.20. Indeed, there are many market commentators who are forecasting the euro to reach parity with sterling in the near future. However, the European economy is now less dependent on trade as the recovery has spread to domestic consumers.
And against a strong euro backdrop, investment managers can focus on domestically-orientated companies over exporters, still benefiting from the currency translation without suffering the profit reduction.
[1] Acronym used to refer to the five eurozone nations that were considered weaker economically following the financial crisis: Portugal, Italy, Ireland, Greece and Spain.
Investment involves risk. The value of investments and the income from them can go down as well as up and you may not get back the amount originally invested.
The information provided is not to be treated as specific advice. It has no regard for the specific investment objectives, financial situation or needs of any specific person or entity.
Where investment is made in currencies other than the investor's base currency, the value of those investments, and any income from them, will be affected by movements in exchange rates. This effect may be unfavourable as well as favourable.
Past performance and future forecasts figures are not a reliable indicator of future results.
Find this information useful? Share it with others...
IMPORTANT: Investment involves risk. The value of investments and the income from them can go down as well as up and you may not get back the amount originally invested. Past performance is not a reliable indicator of future performance.