Protect savings against inflation
Do I need to protect my savings against inflation?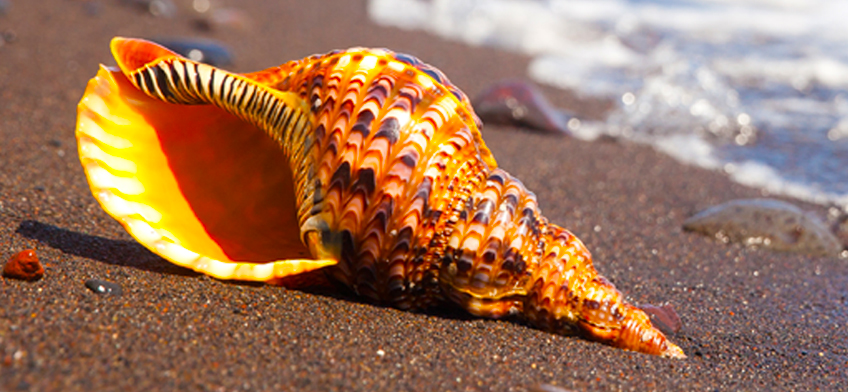 With UK inflation (as measured by the consumer price index) currently at 10.1% and the Bank of England base rate at 1.75% (as at August 2022), the value of cash savings is being eroded by more than 8% a year.
And with The Bank of England expecting inflation to reach 13% in 2022, the situation looks set to worsen if you are holding your wealth in cash.
This article explains how serious a threat inflation is to the value of your cash – and how you can protect your savings against inflation by investing.
How is inflation eroding the value of savings?
To understand the effect inflation can have on the value of cash savings, let's look at what would have happened to the real (after inflation) value of £1,000 cash deposited ten years ago in an account paying interest at the Bank of England base rate.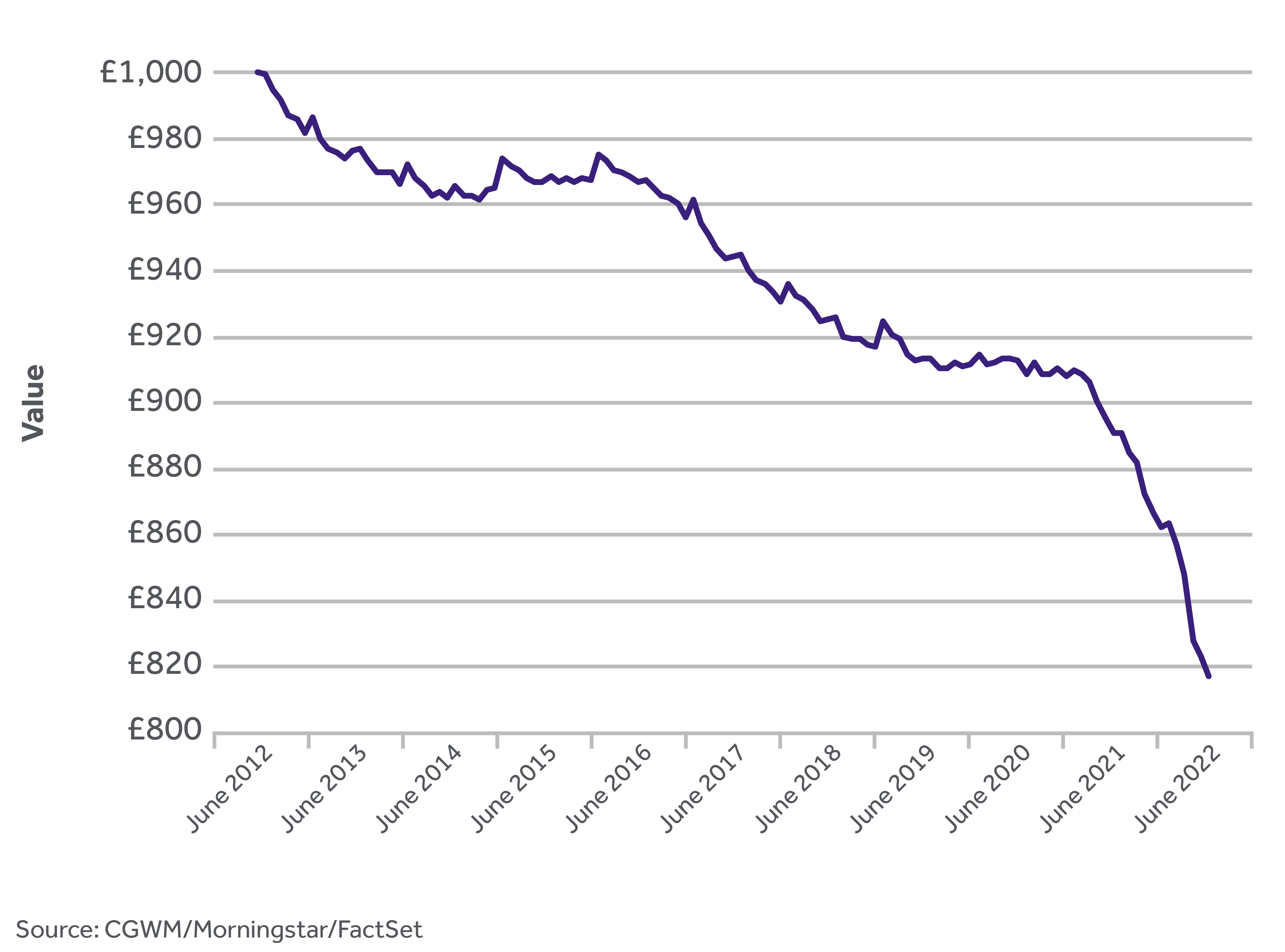 Past performance is not a reliable indicator of future performance.
Over the ten-year period, the real value of that cash would have fallen from £1,000 to less than £816 – a loss after inflation of more than 18%. That's because, for much of the period, the rate of inflation outstripped interest rates.
If inflation remains higher than interest rates, cash will continue to lose its value.
Can savings beat inflation?
The good news is that there are alternatives to cash that may help investors offset the effects of inflation. Savers with excess cash in the bank may wish to see professional advice to explore the options open to them.
Find this useful? Read more about inflation:
Get in touch to speak to a professional wealth adviser and see how we can help protect your wealth from inflation with confidence.
Speak to one of our investment experts
To discuss your investment needs, book a complimentary, no-obligation consultation.
Request a consultation
Investment involves risk. The value of investments and the income from them can go down as well as up and you may not get back the amount originally invested. Past performance is not a reliable indicator of future performance.
The information provided is not to be treated as specific advice. It has no regard for the specific investment objectives, financial situation or needs of any specific person or entity.
Charts are for illustrative purposes only and should not be relied upon for any other reason. Information is correct as at date of publication.
The information contained herein is based on materials and sources deemed to be reliable; however, Canaccord Genuity Wealth Management makes no representation or warranty, either express or implied, to the accuracy, completeness or reliability of this information. All stated opinions and estimates in this document are subject to change without notice and Canaccord Genuity Wealth Management is under no obligation to update the information.
Find this information useful? Share it with others...
Investment involves risk and you may not get back what you invest. It's not suitable for everyone.
Investment involves risk and is not suitable for everyone.