#cando athlete | Craig Collis-McCann
13 June 2019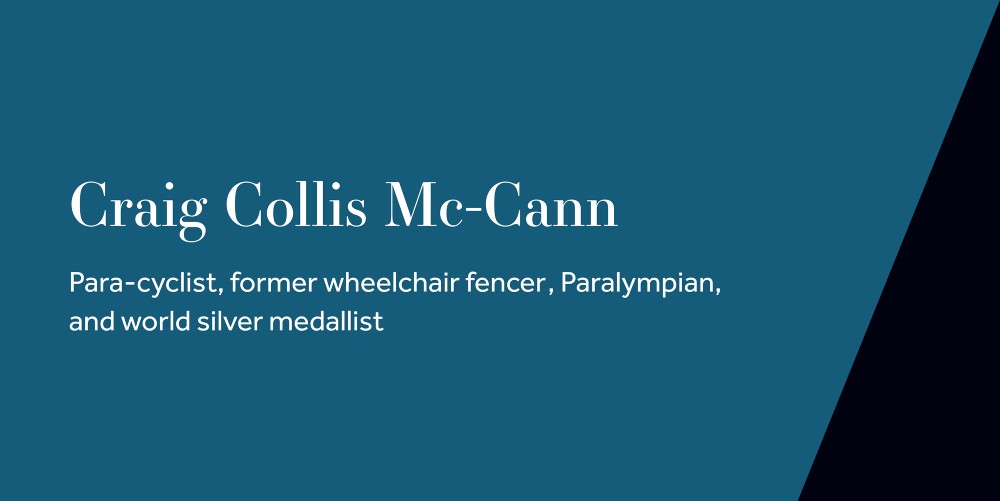 In-between training sessions we caught up with Craig to find out a little more about him, his story and sport.
When I go on school visits, I'm often asked who my role model is. All the students expect me to say Bradley Wiggins. It's not Bradley Wiggins, it's my dad. His work ethic inspires me. He did the majority of the work to bring in the money to support our family and he instilled that work ethic in me to achieve my goals.
I have to admit that growing up I had a 'can't do' or a 'won't do' attitude. I wasted a lot of my time at school to the point where joining the Forces seemed to be my only choice when I left.
It was when I was having a routine medical examination after applying to join the RAF that I was diagnosed with a brain tumour which overhauled my life. After a long recovery I went to university and I was at law school studying for my post-graduate when I discovered wheelchair fencing and then that led me to para-cycling.
So, considering that attitude I had in school and where that led me, achieving what I have and doing what I do is amazing especially with my disability. Retraining my body to do something completely different when I made the switch to para-cycling was definitely one of my greatest challenges. This is why, to me, having a #cando attitude means changing your path despite the circumstances and forging ahead. It's never too late.
Top tip
Think about nutrition! This is just as important as your training. You need to keep your body healthy so make sure you're getting enough sleep and are eating the right food.
To find out more about Chris and follow his journey please follow Craig or CGWM on twitter.
Find this information useful? Share it with others...
Investment involves risk and you may not get back what you invest. It's not suitable for everyone.
Investment involves risk and is not suitable for everyone.