Lunch & learn with Luke Sinnott
19 November 2019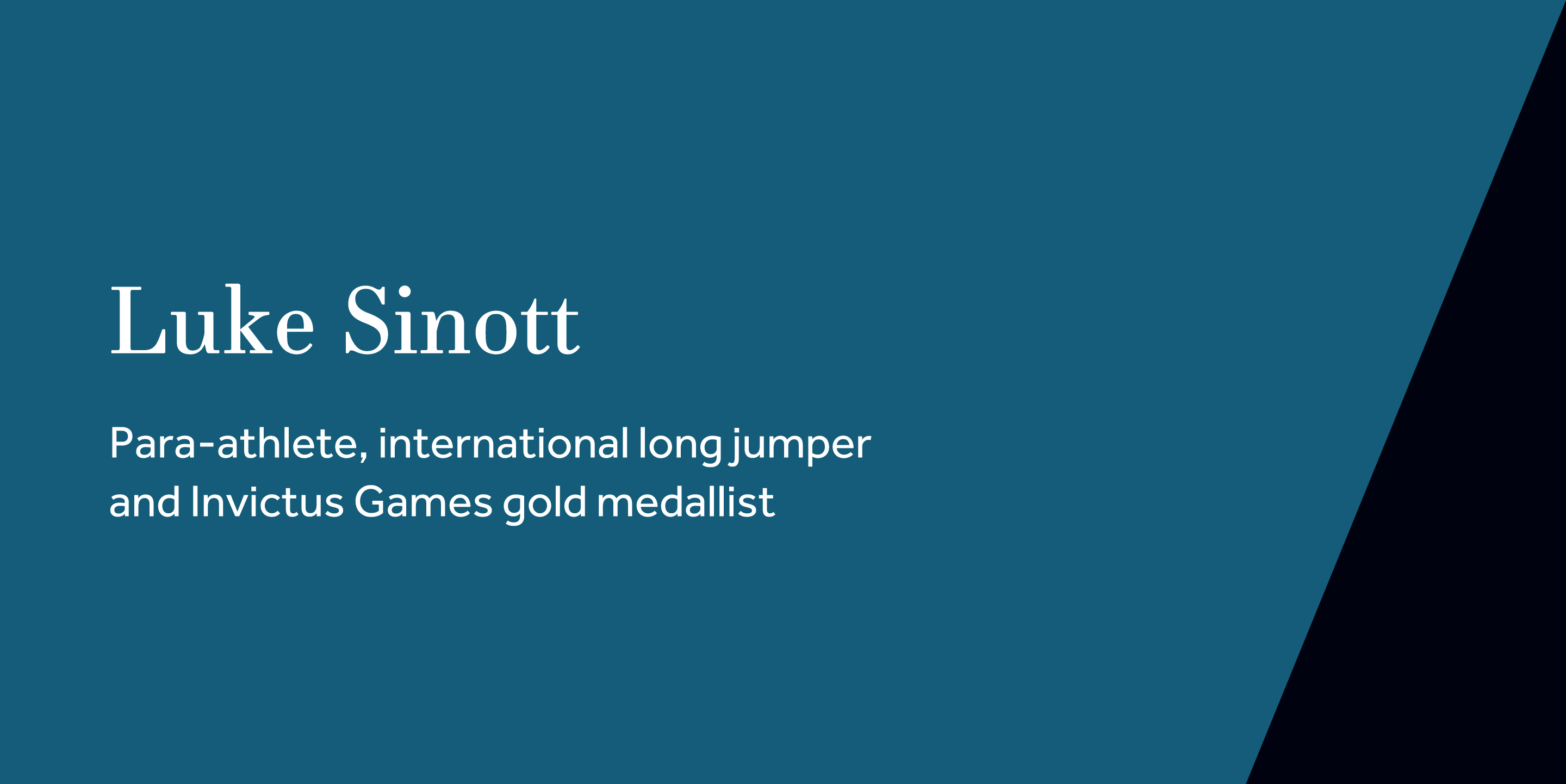 One of our #cando heroes, Luke Sinnott, recently visited our London office for a lunch & learn with members of staff to tell us about his journey from a Captain in the British Army to Paralympic Athlete.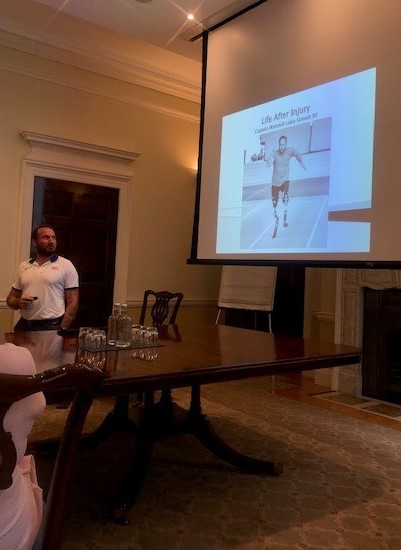 His journey began in November 2010 whilst he was based in Raheem, Afghanistan supporting troops in the most dangerous part of the country. He was in charge of clearing IEDs on the most active street in Raheem. On patrol one day Luke's life took a turn when he stepped on a live IED. Luke described this experience as truly life-changing. The world around him went completely dark and his body was completely desensitised. Because of this horrific injury, Luke lost both legs and severely damaged his arm, he described the pain and the difficulties he faced as much harder than when he was actually blown up. He was in an induced coma for two weeks and hospitalised for nine weeks in total.
Weeks after he was released from hospital, Luke was desperate to take up a hobby so he looked into sailing, something he spent a lot of time doing before his intake at Sandhurst. Luke began sailing with some other war heroes and entering competitions however unfortunately between the three sailors they had five hands and no legs which gave the competition a slight advantage.
Shortly after giving up his sailing career, Luke decided to become a long-jumper; the only long-jumper without any legs for the UK Paralympic team! He quickly became very successful in the sport and has recently been selection for the World Para Athletics squad, along side fellow #cando hero, Richard Chiassaro.
We will be following Luke on his journey to Tokyo 2020 so please follow @CGWM_UK, @TeamedUp and @SinnottLuke for updates.
Find this information useful? Share it with others...
Investment involves risk and you may not get back what you invest. It's not suitable for everyone.
Investment involves risk and is not suitable for everyone.